Basketball center
The sport complex "Novator" has been the home arena of the BC Khimki since 1997. The sport palace has been called the best building of the Moscow region. Several generations of Khimky's players got their basketball skills in this sport complex. But taking into account the trends of the time, the old sports center has been replaced by the new basketball hall — "The basketball center of the Moscow region".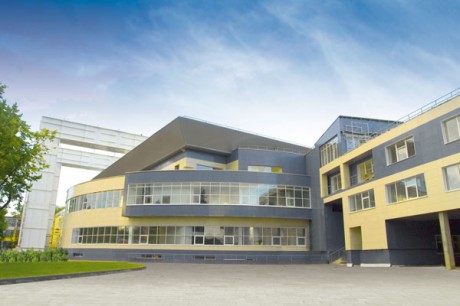 The total site area is 11.795 sq.m. The basketball center is intended for holding sport competitions of the international level, according to the demands of the FIBA and ULEB regulations and is the training base of the club, of its reserves and the departments of the sports school.
Besides the modern hall (the parquet ground is considered to be one of the best in Europe) and 3500 places stand (all of them are occupied by the visitors on each game of Khimki), the complex includes two training halls with the training apparatuses and six comfortable checkrooms — two of them are of the NBA level. There is also a press department for 20 seats with four commentary studios, a space for the TV cameras, the VIP area for 164 seats, a modern press center, conference hall, video studio.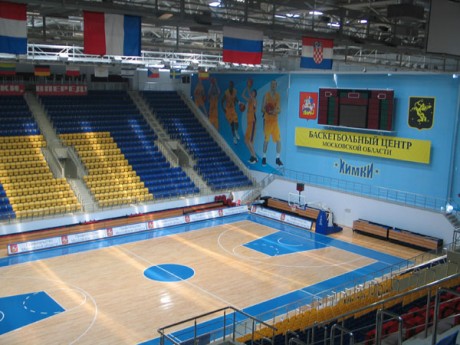 The basketball center is the project of the new generation in building. It's built in "techno" style. Modern façade materials and technologies have been used when building the complex.
Its technical possibilities, such as the professional system of insonation and lightning of the hall, makes it possible to hold not only sporting events, but also mass cultural programs.
The Basketball center is not far from the Moscow Ring Road and Leningradskoe highway. That gives a chance to include the Moscow audience. The close occupation to the Sheremetievo-2 airport helps the coming teams from Russia and foreign countries to avoid traffic jams and bustle.