Khimki Moscow Region finished its 2020/2021 EuroLeague campaign with a road loss to Olympiacos Piraeus — 75-82 (18-24, 23-18, 14-21, 20-19). Now on Monday, April 12, 2021 our team at home will face Enisey Krasnoyarsk in a VTB United League regular season game. Tip-off in Khimki is at 20:00 msk.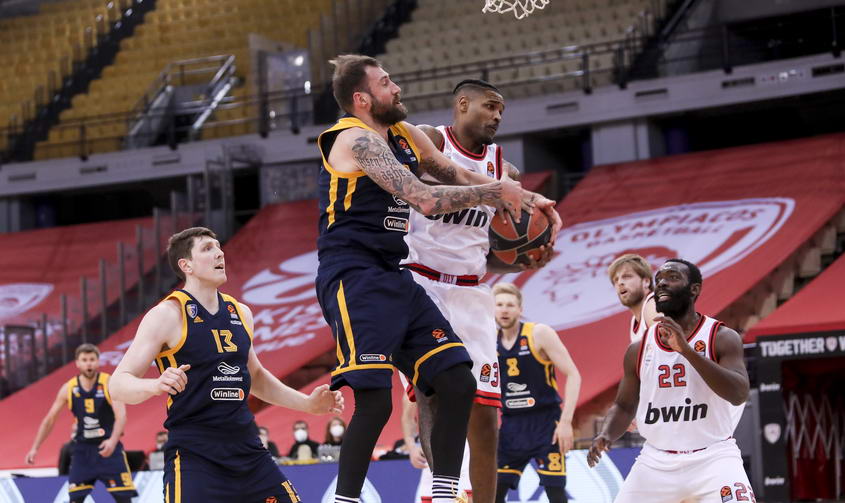 POST-GAME
Andrey Maltsev, Khimki Moscow Region interim head coach:
"I am proud of my players who periodically showed very good basketball, both in defense and offense. For us, it was like the best practice, because we do not have time to practice in a tough schedule that we are currently waiting for in the VTB United League. Thank God, it was over for us without any additional injuries. The guys showed themselves very well and implemented a lot of what we had prepared on the eve of the game. We continue to work, waiting for the return of the injured players, as well as the guys from the youth team".