Khimki lost to Nizhny Novgorod at home in a VTB United League regular season game — 64-69 (23-19, 10-20, 14-13, 17-17). Now on Saturday, April 17, 2021 our team will face Kalev in Estonia. Tip-off at 17:00 msk.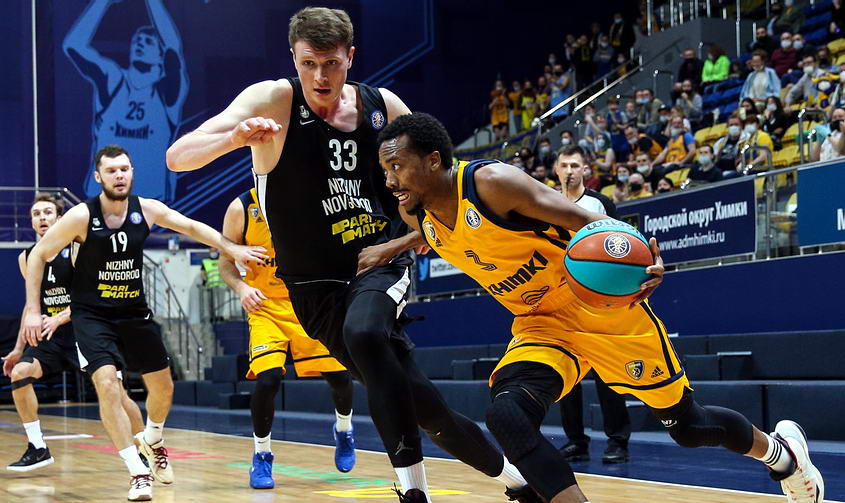 POST GAME
Andrey Maltsev, Khimki Moscow Region head coach:
"A very tight game. If we take the stats, we can see that we lost only one quarter, which in the end was enough to lose the whole game. In the end, we tied the game, but everything was decided by small details. Not some hits, offense, defense, or assists, but the details that Nizhny Novgorod did better than us. The opponent played well, with effort, but we gave all the energy that we could give a day after the game against Eniset, for which I am grateful to the guys. If the day before yesterday we hit three-point shots with 50%, today only 19%. This is probably the maximum that we could do, because our team did not manage to recover in a day. There was energy, there was a good game, but when fatigue came, these very small details decided the outcome of the game".