Khimki Moscow Region grabbed a huge home win over Enisey Krasnoyarsk and got a VTB United League playoff spot — 89-83 (23-21, 25-20, 22-23, 19-19). Now on Wednesday, April 14, 2021 our team will face BC Nizhny Novgorod. Tip-off in Khimki is at 20:00 msk.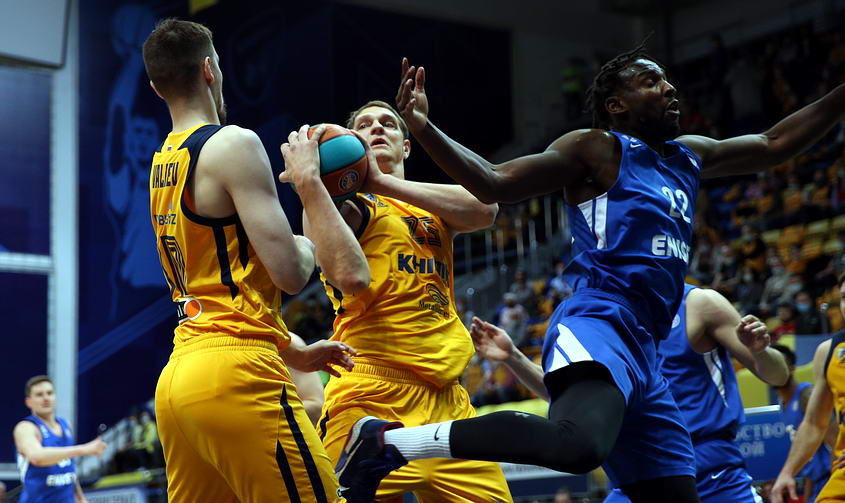 POST GAME
Andrey Maltsev, Khimki Moscow Region interim head coach:
"I am very happy for the guys who, after the toughest previous week, entered an even harder week and were able to win. We had a double trip in the EuroLeague, we came back at the weekend and immediately entered the battle, because at the moment any team, whether it got into the playoffs or not, is fighting and playing, as was said to the guys before the game. They came out on the court and endured a difficult game. It is also very important that after three and a half years, Timofey Mozgov returned to the action. This was the key moment: he helped us as much as he could, but — most importantly — after the game, his knee did not bother him. This means that we will continue to work".
Timofey Mozgov, Khimki Moscow Region center:
"We are in the playoffs, but we need to keep working. Except for fatigue, there are no sensations. It was hard going into the game, and I'm sure it's going to be even harder going forward. Unfortunately, I didn't spend as much time with the team as I would have liked".