Shved shined with 36 points and set several VTB United League playoffs' records as Khimki defeated UNICS Kazan in the semifinal game — 76-71 (23-18, 15-14, 14-14, 24-24). Now on Sunday, June 10, 2018 our team at VTB Ice Arena will face CSKA Moscow in the title game. Tip-off at 19:00 msk!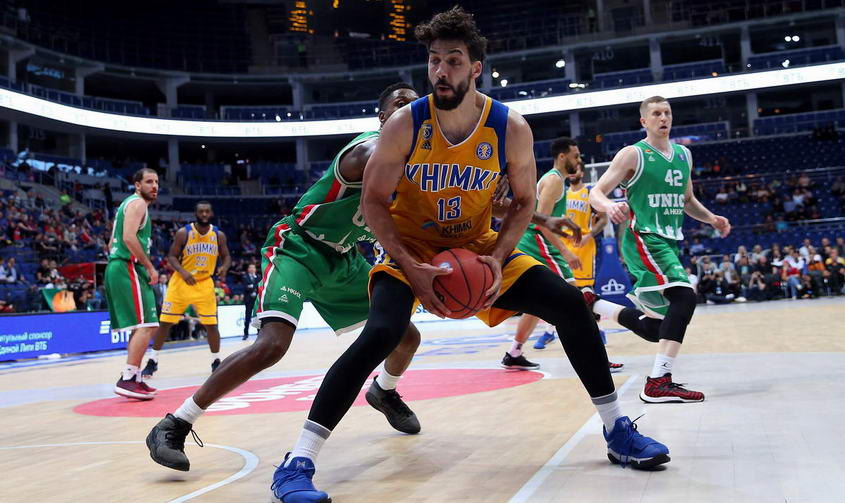 POST-GAME

Georgios Bartzokas, BC Khimki head coach:

"Maybe it was the most crucial game for our team in all season. From my point of view, we had a great season. I'm so grateful to our fans, sponsors, coaching staff, the President and management, the players, because when we started the season our goal was to go to the playoffs of the EuroLeague and go to the EuroLeague again, for the next season. This is very rare in the VTB League. Usually, the team that is participating in the EuroLeague, has a lot of problems and struggles in the VTB League. We were struggling during the regular season. Also, we lost a lot of players. As you se, we played without our basic point guard Markovic and our main center Robinson. Anderson and Honeycutt came back after long injures. We managed to play as a team without basic players. We did it. Today we showed that we have character; in the game we were always up in the score with few or more points. During the game I said to the players that UNICS is a team that never gives up and plays until the end, that's why they won a lot of games this season with buzzer beaters. Coach Priftis did excellent job with his team; they play excellent as a team. They didn't give up during the game, although all the game we were up in the score. Nothing else to say, big thank you to the Khimki club. Also, my congratulations to UNICS for a great season".