Khimki Moscow Region showed great composure and scored a crucial home win over Fenerbahce Beko Istanbul — 82-68 (26-18, 15-22, 23-14, 18-14). Now on Monday, March 9, 2020 our team in Khimki will face Avtodor Saratov in a VTB United League game. Tip-off at 17:00 msk.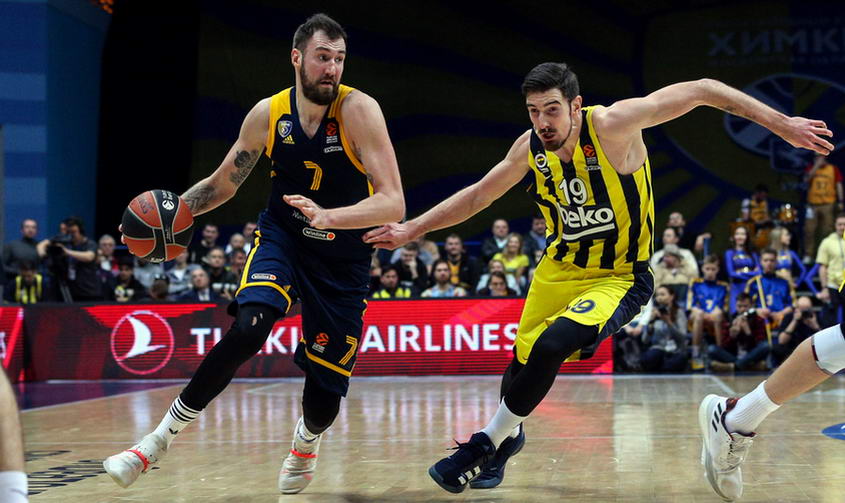 POST-GAME

Rimas Kurtinaitis, Khimki Moscow Region head coach:

"It's a great and very important win for our team because if we look at the standings we can see that a lot of teams are close to the playoffs zone. We did a really big job tonight. It's a big step toward the playoffs. Still, we have a lot of games. Tonight, all of our players gave maximum energy and maximum effort. These numbers on defense tell that we did a great job. This is a double win because we won and gained the necessary points' difference. That's very important".

Jonas Jerebko, Khimki Moscow Region forward:

"We came off the worst loss of the season to probably the best win so far. It is a big win for the team and I think we played really good team ball in the second half. I am proud of the team, everybody stepped up and it was a great win. They've got a lot of talented players, a lot of scorers, so we have to take pride on our defense, because our offense is so good that we are always going to get points. It was great to see".

Thomas Robinson, Khimki Moscow Region center:

"We played great defense. We had about five or eight minutes that went not so good, but other than that, the rest of the game, it was great defense. It was amazing to see how good we were on defense as a team. I am just getting my rhythm. I have been here for about three weeks now and my teammates were super supportive, knowing that I would come around. They just helped me, I think this is my third EuroLeague game. Let's keep going from here".