Despite tight schedule and injuries, BC Khimki gave UNICS fight, but lost in the end — 80-83 (16-18, 15-20, 19-28, 30-17). On Thursday, March 29, 2018 our team at the Arena Mytishchi will face the reigning EuroLeague champ in Fenerbahce Dogus Istanbul. Tip-off at 18:45 msk. Late it is impossible!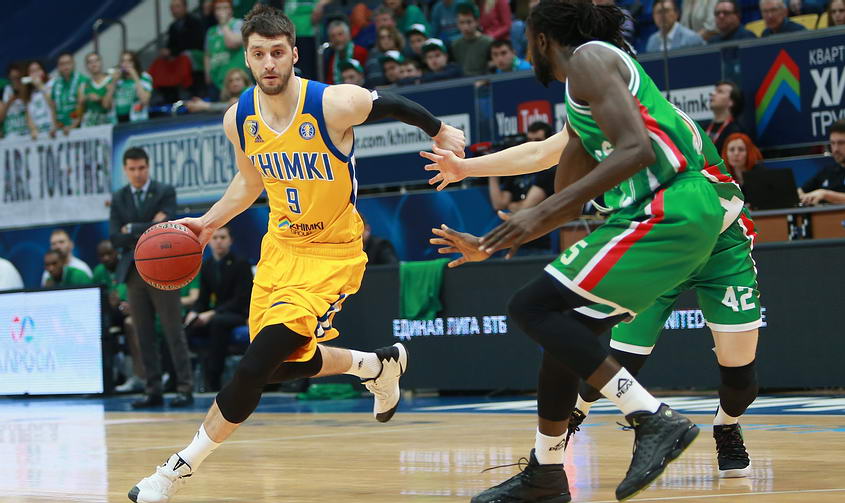 POST-GAME

Dimitrios Priftis, UNICS Kazan head coach:

"It was a very tough game, the way that ended up. We knew there were particular conditions for Khimki after a double week in the EuroLeague. So, from the beginning we tried to establich a high-intensity game by pressing the ball, step out full court and create conditions for them not easy to read and to run their offenses. We controlled the game for the most parts and built one good difference at the beginning of the fourth quarter. All that happened at the last six or seven minutes was a catastrophy. The way we played was crazy; we did everything that is needed to lose the game. Anyway, a couple of shots at the end and some fouls that we won, we went to the free throws. Although Khimki had very few fouls in the fourth quarter, so they could play very aggressive. Anyway, on details the game was decided just in the end. All the best to Khimki and my friend Georgios [Bartzokas], he id doing a really good job in the EuroLeague, that is obvious. In a very tough competition he qualified to the Top 8 that is a big achievement. I wishe them good luck in the play-offs".

Georgios Bartzokas, BC Khimki head coach:

"It was an interesting game. UNICS is a strong team that is obvious from the ranking. Unfortunately, for us it was a trird game against a team of this level to play after a double week in the EuroLeague, I mean with Zenit at our home court, Lokomotiv away and today with UNICS. As you understand, UNICS had a lot of days to prepare for this game, whereas we had only one day. At the same time we lost a lot of players, so it was difficult to our guys to concentrate and be competitive in this game. But we had a good effort in the end of the game, coming back from a 17-points down, and had a chance to win. Some silly turnovers, easy and without any pressure, gave them to chance to win the game, finally. Congratulations to them. Let's keep going on. You know, right now we have one challenge to finish EuroLeague regular season in front of us. We made our goal to go to the play-offs where we need to be tough and healthy, first of all. This is very important. We are waiting back of Honeycutt, Todorovic, Anderson, Zubkov and Sokolov. All our team coming back and giving everything in the final part of the season".