BC Khimki lost to the reigning EuroLeague champ in Mytishchi – 64-73 (18-20, 20-17, 15-22, 11-14), despide Shved's 19 pts. Now on Sunday, April 1, 2018 our team in Khimki will face Kalev Tallinn in a VTB United League game. Tip-off at 16:00 msk.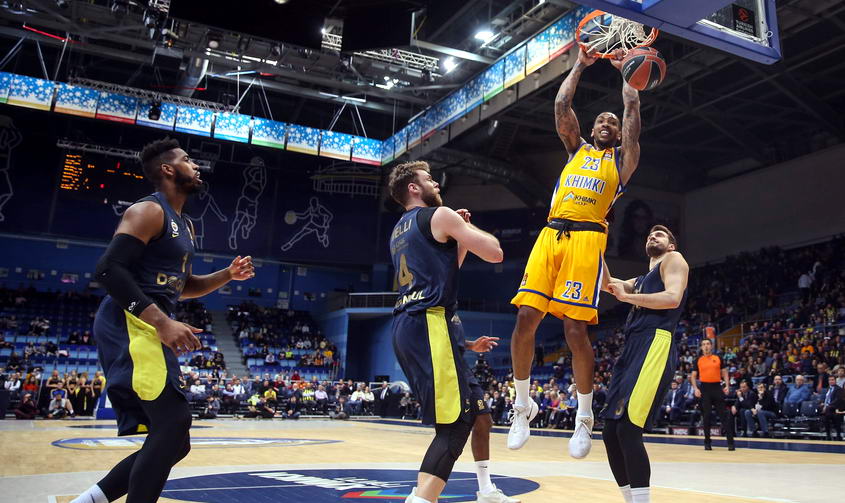 POST-GAME

Georgios Bartzokas, BC Khimki head coach:

"For us it is a difficult period right now with a lot of absences of feature players and we just need some health to prepare the games. It is difficult to play against the European champions without five players. We did what we could in this game, but it wasn't enough. We made some mistakes. When you lose your concentration and you make some silly mistakes, and when they took a 10-point lead, it was difficult for us to come back in the game. There was a huge difference in the free throws; they scored 15 more, so in a game that was more or less tight, more or less the same statistics, it was one important part of the game".

Anthony Gill, BC Khimki forward:

"We had situation in the game when we let the opponents score too many free throws; they got their rhythm. After that we just didn't respond. We played with the defending champions and had to be better. So, it's just an opportunity for us to learn from. This is one of the teams we can face in the playoffs, so we just have to take every game at a time. Fenerbahce is a great team; and we just have to be more focused the whole game. We can't have lapses where they can go out by a lot of points. We have to be better on defense".