Khimki Moscow Region started 2019/2020 VTB United League campaign with a tough home win over Zielona Gora — 79-75 (16-13, 24-18, 20-20, 19-24). Now on Sunday, September 29, 2019 our team in Tallinn will face BC Kalev. Tip-off at 16:00 msk.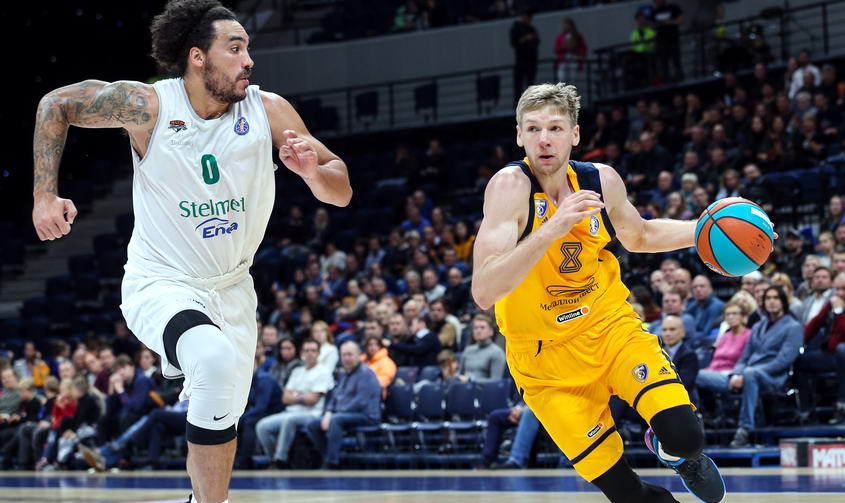 POST-GAME

Zan Tabak, Zielona Gora head coach:

"We knew that Khimki had a problem with the roster during the preseason; and we saw our small chances in that. Also, I think that we began the game under the pressure of this gym, of the VTB League and the name of Khimki. Then we wake up and put a decent effort. Like Khimki, we also have had huge problems as most part of the preseason we practiced with 5-6 players. So, we are far away from we are supposed to be; we are far away from we can be. Our execution was not bad; our defense is not still the way it is supposed to be. But keeping the team as Khimki to the last possession with some options to win the game is a good start for us in the VTB League".

Rimas Kurtinaitis, Khimki Moscow Region head coach:

"I'm happy for this win. The first game is always tough, especially taking into account our situation with preparation and preseason games. By and large, for the first time all team we gathered only the day before yesterday, and that four players couldn't practice because of various injuries. This year we have changed ten players and have not yet created a team that thinks the same way, which is our problem. The second problem is that there was little help from the bench, the players made easy mistakes, which are unacceptable when the result is +15. It's not a question of pressure or responsibility, we just need to play with focus, which we lacked today. The most important thing is that we won".