In a bitter struggle BC Khimki was beaten on the road by Spanish team Caja Laboral — 81-89 (20-27, 17-20, 18-25, 26-17). The next game our team will play within the bounds of VTB United League with BC Kalev on Sunday, December 12. The beginning of the meeting is at 17.00 Moscow time.
BC Khimki best scorers:
Langford (19 + 2 assists), Planinic (17 + 6 rebounds + 2 assists), Monya (17 + 6 rebounds), Eze (8 + 6 rebounds).
Caja Laboral survived a make-or-break battle and stayed alive in the fight to reach the Turkish Airlines Euroleague Top 16 from Group A by downing BC Khimki Moscow Region 89-81 in Vitoria, Spain on Thursday. Caja Laboral is now fifth in Group A with a 3-5 record, one win behind from Partizan mt:s and Khimki, who are tied for third place at 4-4. Mirza Teletovic led the winners with 23 points. David Logan added 17, Fernando San Emeterio had 14 and Marcelinho Huertas 12 for Laboral. Keith Langford led Khimki with 19 points. Sergey Monya and Zoran Planinic each added 17 for the guests. An outstanding Teletovic and a big triple by Huertas allowed Laboral to get a 27-20 lead after 10 minutes. Laboral boosted its margin to 47-37 at halftime and then again to 72-55 after 30 minutes. Khimki kept trying, but Laboral only allowed its opponents to rally once the outcome was clear and took the tiebreak advantage between both teams.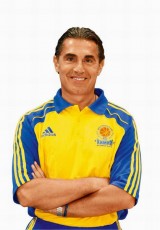 Sergio Scariolo, BC Khimki head coach:
— First of all I want to congratulate Caja Laboral and its fans for the great atmosphere they created tonight. They played very aggressive, with much more determination both in offense and defense. We scored more than 80 points in the end, in a very difficult court and against a tough team, but we accepted 89 points. Our one-to-one defense was weak too many times. We improved in the second half, but committed some mistakes due to a lack of concentration ruining a good defensive effort in the last seconds of too many possessions and that allowed them to keep a safe margin. We expected to reach the final minutes with a short margin in order to have some chances, but we couldn't make it because we didn't play consistently in defense.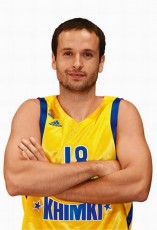 Raul Lopez, BC Khimki guard:
— We knew this is a tough court to play in. Despite they came from a bad streak we knew it was going to be a very difficult task to win here. They did a great job tonight, while we couldn't reach the level we should have reached. I think we didn't play at the expected level in defense in the first half, and when you allow the opponent to build an early lead, all players gain confidence and start making shots that they would probably miss in a balanced game. I think that this group is a very balanced one and that all teams will reach the last game with some chances so we must to keep focused and do our best to try to qualify.