BC Khimki made huge effort in the second half and score crucial home win in VTB United League playoffs Game 2 — 77-72 (15-23, 19-16, 21-16, 22-17) with 32 pts by Shved. Now on Monday, May 28, 2018 our team will face Loko at home (Khimki). Tip-off at 19:00 msk.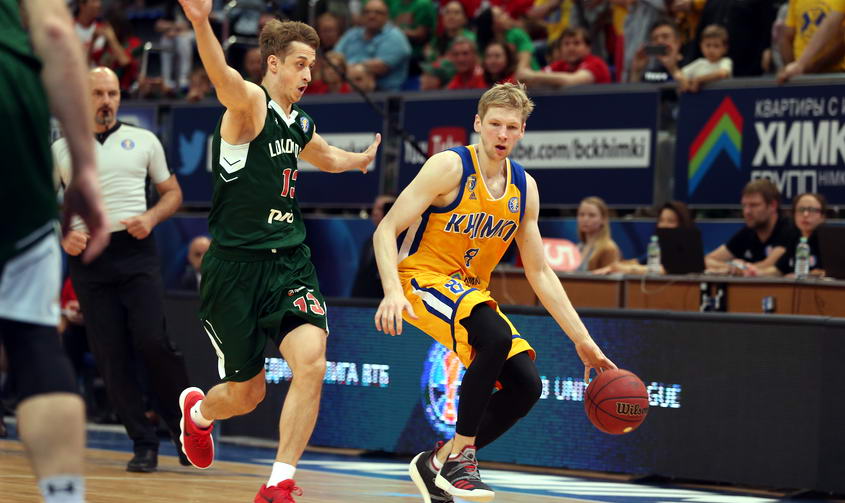 Georgios Bartzokas, BC Khimki head coach:

"I would like to congratulate both teams because both played very hard and tough in this crucial period of the season. Loko came out very decisive and concentrated, especially in the first quarter. Generally, they played very tough defense and were much better than in the previous game. We managed to win this game, winning three other quarters, that's very important. Our defense in the second half was really solid; we tried as a team. We were losing the rebounds, giving them seven offensive rebounds in the first half. We improved this part of the game, basically with Malcolm Thomas and Tyler Honeycutt. As we got the ball, we were smart enough to play with our potential. It's a very tough season for us, especially now. During the game we lost Gill who was feeling a lot of pain and couldn't play further. At the same time he has felt pain until now more than one month. So, we have a lot of players out, and from my point of view I have to give credit to our players for this big and very important win. Of course, nothing changes. We have one more game on Monday here on our home court and we need to be very concentrated. I really believe that home court advantage doesn't give you anything, especially in Russia, where everybody can win everywhere. So, we just need to concentrate and focus in what we have to do in our game plan. And to fight, because in the playoffs it's all about fighting right now".