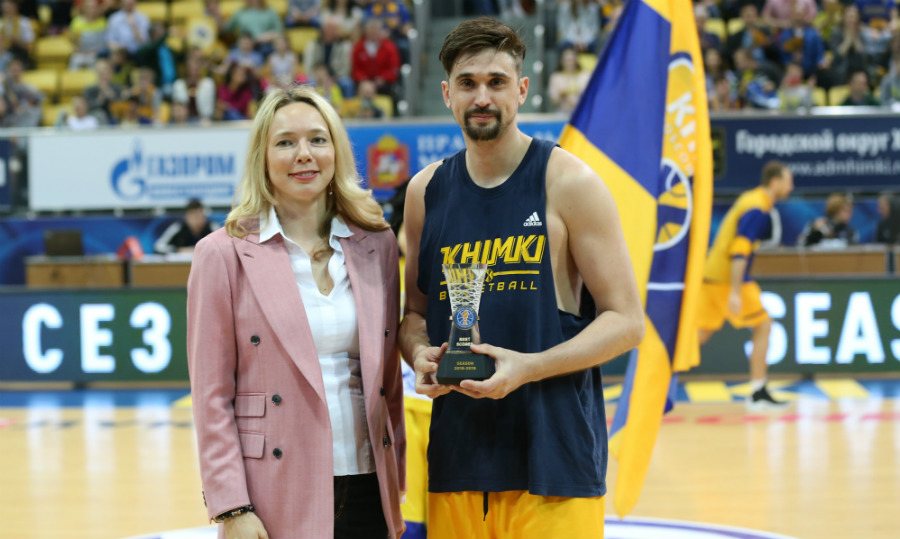 Khimki Moscow Region guard Alexey Shved has won the VTB United League's scoring title for the second-straight year. The award ceremony was held today in Khimki prior to Game 1 of the quarterfinal series with Astana Kazakhstan, with VTB United League General director Ilona Korstin in attendance to present the prize.
Alexey Shved averaged 22.8 points per game during the regular season.

Kalev's Arnett Moultrie finished second, averaging 18.5 points, while Avtodor's Trae Golden was third at 18.5.

Many congrats to Alexey with a well-deserved win!