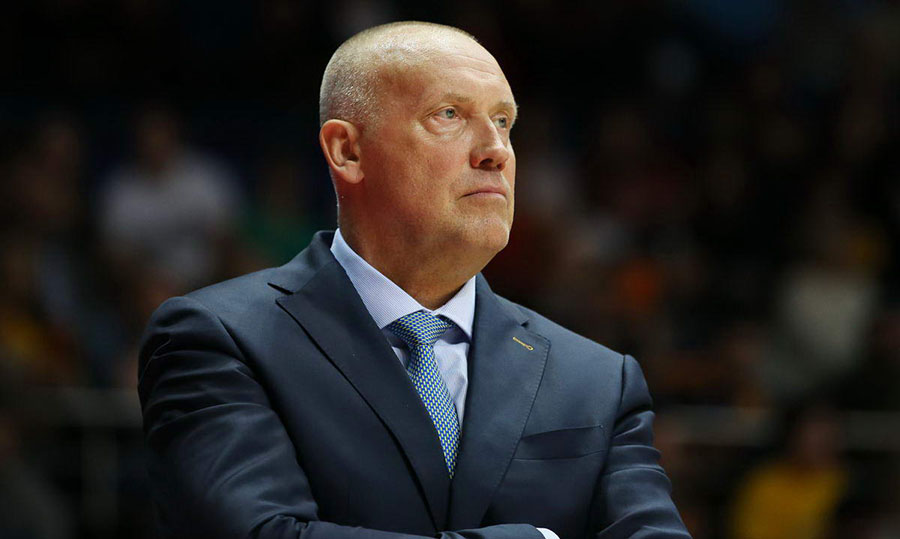 Khimki Moscow Region head coach Rimas Kurtinaitis commented on the decision of the EuroLeague to cancel the remainder of the season, and also spoke about the desire to extend the contract with Alexey Shved and keep 90 percent of the current team.
On cancelling the remainder of the EuroLeague season

"This is the right decision, because otherwise there would be a lot of nuances. And I'm not talking about the fact that we don't know how it will develop the virus. If all the teams, for example, gather in the same city, something may happen after one or two games. I don't know how to gather everyone in one city physically. All 18 teams need to practice, and how many gyms will be available... Respectively, there will not be enough time for practices".

"Secondly, the teams are in unequal conditions: some teams have already practiced at full speed, and Russian clubs could not do this. And the main thing is how to gather the Americans who play an important role in the EuroLeague clubs. It's not so easy. The EuroLeague made a lot of efforts, but came to this decision. And I think it's the right thing to do. Well, as I usually say: the surgeon wants to do surgery, and the coach wants to practice. And I am ready to work as a coach".

On the team's roster for the next season

"Now it is difficult to say anything about any transfers of the club. We had an expensive and good team, and I would like to keep it. Or even some positions could be strengthened. But it's not up to the coach, because I don't know about the damage caused by the coronavirus situation. Everything will depend on the budget. If it is good, I would like to keep 90% of the current roster".

"If you build a new team, you will lose time on adaptation and teamwork. Accordingly, you will lose six months of high-quality basketball. As a coach, I would like to keep everything like it is now, but this is only my wish. And we need to start from our possibilities".

On extending contract with Alexey Shved

"As a coach, I would like him to stay in the team. He is our best player and I see the team around him. If our finances allow it, [it will be great]. He is the best Russian player and one of the best in the EuroLeague. But the decision is up to Alexey. I read that he turned down a lot of money in China. If we talk about the NBA, he can always go there if he wants. Just what will be his role there... He is our main player. In general, I really want him to stay in our team, but the decision is up to him", — Kurtinaitis summed up.
Author: Sergey Khodyachikh