Khimki defeated CSKA at home with a great defensive game and Shved's 37 points — 73-72 ОТ (12-14, 16-17, 19-10, 15-21, 11-10). Now on Friday, March 8, 2019 our team in Spain will face KIROLBET Baskonia Vitoria-Gasteiz in a EuroLeague round 25 game. Tip-off at 22:30 msk.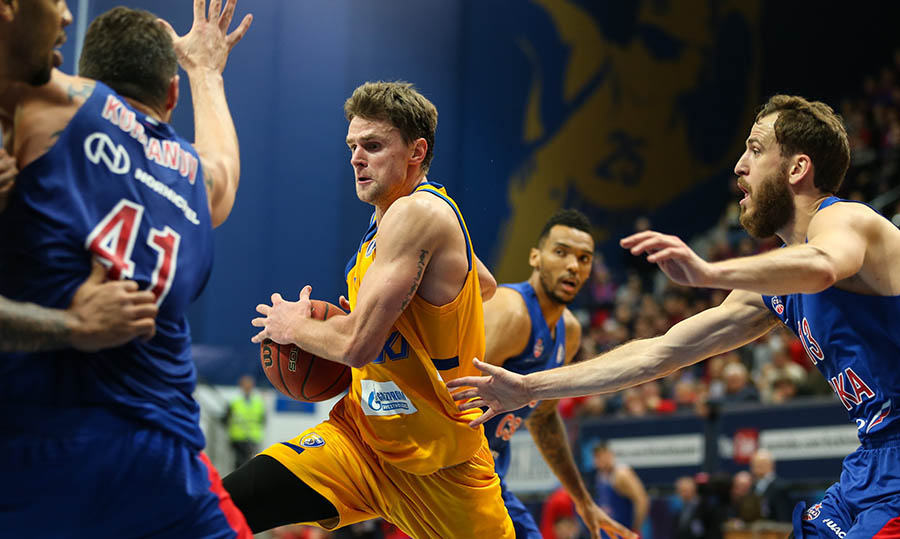 POST-GAME

Rimas Kurtinaitis, Khimki Moscow Region head coach:

"First of all, I want to enjoy this win because we have a busy schedule in the EuroLeague and the VTB League and we have to treat every game like a championship game. We had to play three straight games against the League's three best teams–UNICS, Lokomotiv and CSKA-which in combination with the EuroLeague is difficult given the amount of travel. The biggest problem was that we lost two starters in the last game, Mickey and Crocker, so there were some concerns before the game. But often the fewer players you have, the more the team unites and plays better. Today we played very good defense. Holding CSKA to 72 points, even though they score 100 points in the EuroLeague, is not that easy. We had issues on offense because the rotation was short and we spent a lot of energy on defense. This win was no coincidence because outside of the first few minutes when we showed some nerves, we played well the entire game and controlled it, if not entirely. To be up most of the game and lose would have been unfortunate. The win was deserved".