Khimki lost to Maccabi FOX Tel Aviv at home in the EuroLeague round 28 game – 71-76 (24-15, 15-25, 16-19, 16-17). Now on Monday, March 25, 2019 our team in Khimki will face Astana Kazakhstan in a VTB United League game. Tip-off at 20:00 msk.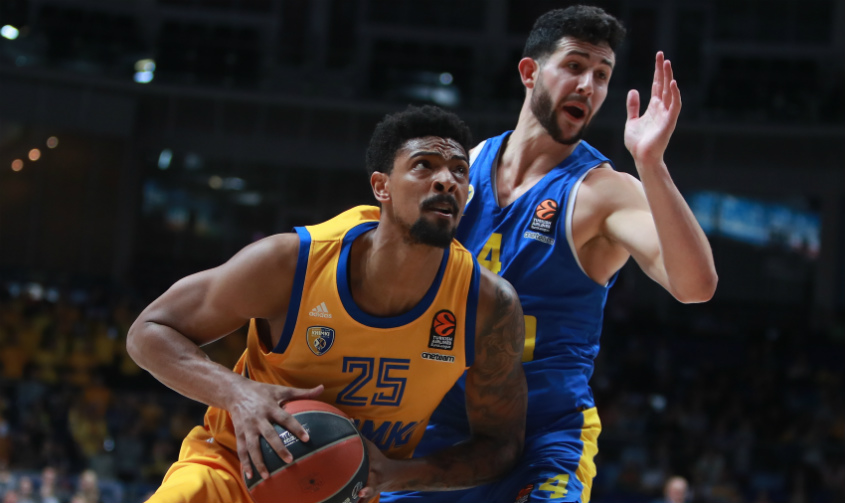 POST-GAME

Rimas Kurtinaitis, Khimki Moscow Region head coach:

"Congratulations to Maccabi and their coach for a good win. This game was tough because both teams had flights and no time for preparations. As for the game, we had the same problems: rebounding, as we lost not by 2 or 3 rebounds, but by 19 or 20. The good point is that even with such a huge margin we were still in the game and even had chances for a win. We should have played smarter and more solid in the crucial minutes. We have to work harder. This is all about physical condition and to do something more is really difficult right now. We do not lose courage. We improved our turnovers as we made only 8 mistakes during the whole game. We have to work on rebounds and improve our defense, but it will need time".

Sergey Monya, Khimki Moscow Region forward:

"It's the second game in a row when we lost at the end. We started really well but finished the game badly. We showed poor offense, missed many shots whereas Maccabi played the ball well. These small details played their part. Everyone is in the same position as Maccabi also played two days ago. We have two more EuroLeague games, and we must finish this European season with dignity. There are no chances for the playoffs, but the next game we play against CSKA and we need to play well in front of our fans. I hope the whole team will have the right approach and show a good game".