Khimki Moscow Region lost to the reigning EuroLeague champ at home – 75-100 (22-24, 16-27, 12-19, 25-30). Now on Sunday, March 17, 2019 our team in Estonia will face Kalev Tallinn in a VTB United League game. Tip-off at 18:00 msk.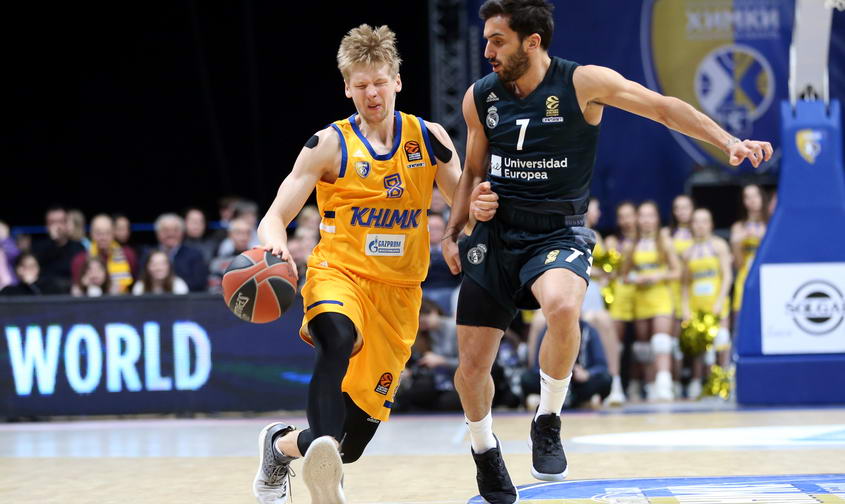 POST-GAME

Rimas Kurtinaitis, Khimki Moscow Region head coach:

"Congratulations to Real Madrid on a good game. They were as good as against Fenerbahce last week, so today's result was logical. Rebounding is our major problem. Also, we had some turnovers, but today we made only 10 mistakes. That is a good result in the EuroLeague against such a good team like Real Madrid. If we face a team that is [taller] and physically stronger, we have problems with rebounds and even before the game it's clear that we concede to our opponent in this component. The same picture was in our last game vs. Baskonia. Today starting from the first quarter, we saw that such small guys like Causeur and Llull took many rebounds. They had the right approach, but we didn't".

Vyacheslav Zaytsev, Khimki Moscow Region guard:

"We started well, played good defense and made shots in the first quarter that turned to be good. Real Madrid is a great team and at some moment of the game we failed and then couldn't make a comeback. They held this margin and scored a confident win. In the third quarter, they were leading by 20 points, but we fought, made efforts and did it on maximum. It was tough to go inside their paint with Tavares, but in the beginning we managed to adjust to him and then couldn't do the right things with the ball".