Khimki scored huge home win over UNICS Kazan in the third game of the Semifinal series — 91-64 (25-16, 18-12, 27-22, 21-14). Game 4 will be played in Basketball Center of Moscow Region on Wednesday, May 29, 2019. Tip-off at 19:00 msk.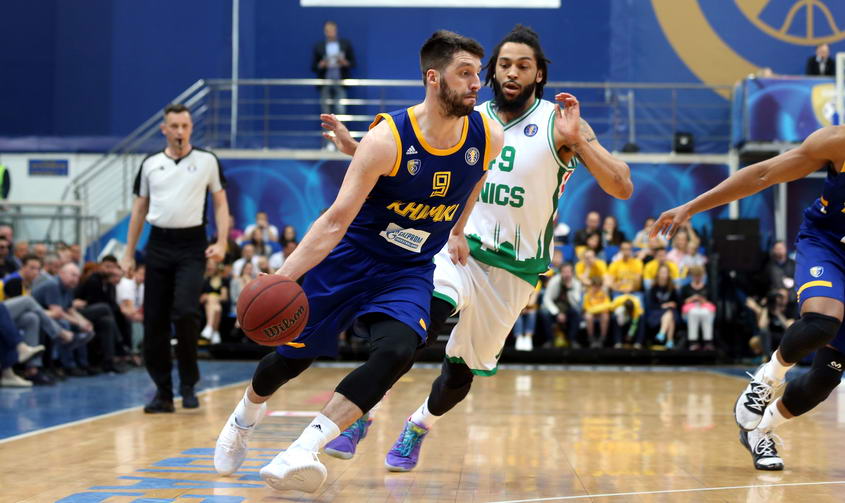 POST-GAME

Rimas Kurtinaitis, Khimki Moscow Region head coach:

"First of all, I want to thank the fans who filled the arena and really helped us. We heard them. They did a great job cheering. They're our sixth man. A heartfelt thank you to them for that type of support. I also want to thank the team for its effort. Everyone put their heart into this win today, which is what coaches usually demand of players. You can lose, but you need to exert yourself on the court and give everything you have, which is what we did. I'm really pleased we won the rebounding battle by so much. I think that was one of the main reasons for our win. We controlled the game; 90% of our shots were good looks and as a result we hit a really high percentage of 3-pointers. It always kills a team when an opponent hits so many 3's. I don't want to single anyone out. Everyone played well; everyone played a part in the win. But it's already history, though it feels good. It doesn't matter in the playoffs if you win by 20 or by one. A win is a win. Now the most important thing is to properly value this win, celebrate as little as possible and come ready for the next game where everything will be decided".