Khimki had some bad luck in the crunch time and lost on the road to FC Bayern Munich in a EuroLeague round 12 game — 77-80 (22-15, 18-28, 24-21, 13-16). Now on Tuesday, December 8, 2020 our team will face AX Armani Exchange Milan in a rescheduled game (from November 13). Tip-off at Mytishchi is at 18:30 msk.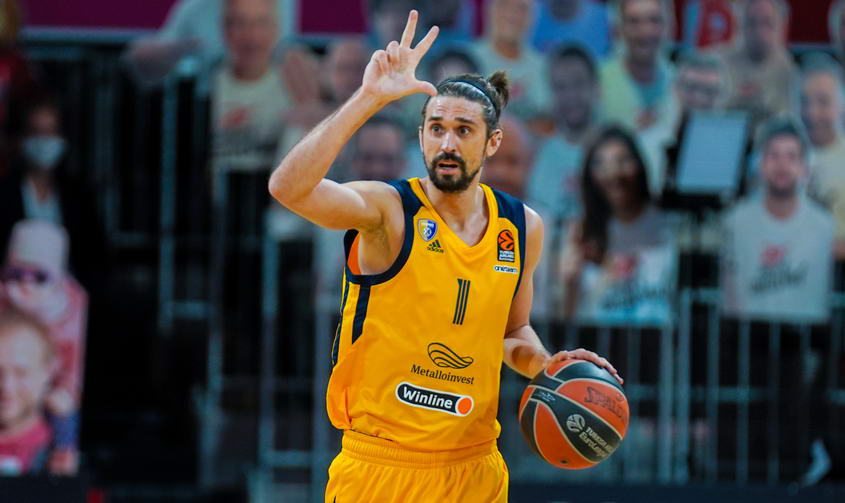 POST-GAME

Rimas Kurtinaitis, Khimki Moscow Region head coach:

"The game was tough. Both teams played good. For sure we made a couple of bad decisions. Both teams were in the bonus and we need to be more aggressive, especially our small guys in mismatches against their big guys when we can penetrate, draw the foul and go to the free throw line. But we didn't take the right decisions. It was the first game this season we had our full team on the court. Stefan Jovic played his first game in nine months so for sure he's not in perfect condition, but he played well and helped us a lot. We've got a good roster and good players, we just need to win a couple of games to get back our confidence. Congratulations to coach Trinchieri and his team with a good win".

Greg Monroe, Khimki Moscow Region center:

"I think I've played OK, but I played to win. It's tough. We were in the position to win [the game] but down the stretch, we didn't make the necessary place, we needed to win the game. I think we played really well in the first quarter. In the second half of the second quarter they made a run. And I think we gave up 28 points in the second quarter. And, you know, in the game, we don't want to do that, especially on the road. So they kind of got some momentum. It was a back and forth game. I think we came back in the third quarter and even most of the fourth responded. But coming down the stretch, they did what they needed to do to win this game. We just had some bad possessions on offense. At the crunch time, you got to get stops but we kind of hurt ourselves with some bad possessions on. We didn't have good looks, good shots, we start moving the ball got kind of stuck in the last few minutes that hurt us".