Khimki lost to Olympiacos Piraeus in the last 2020 game, held at home — 88-105 (23-26, 27-25, 14-27, 24-27). Now on Sunday, January 3, 2021 our team will face Lokomotiv Kuban Krasnodar on the road in a VTB United League game. Tip-off at 14:30 msk.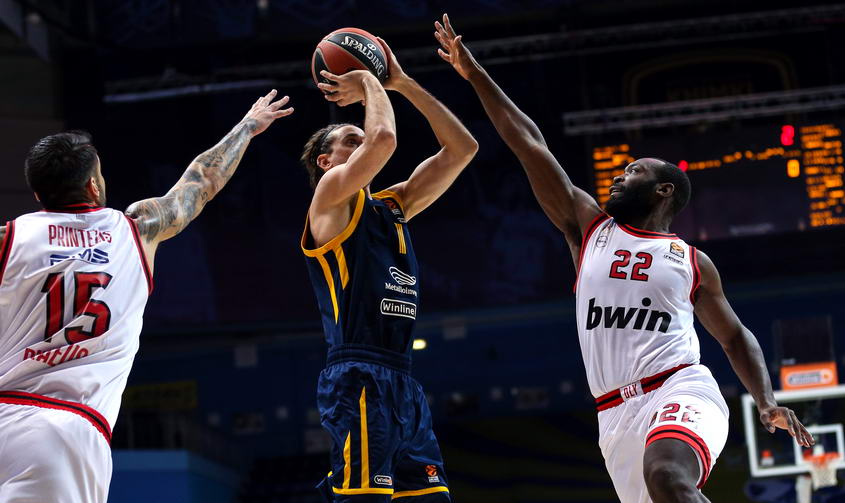 Georgios Bartzokas, Olympiacos Piraeus head coach:

"It was a very important win for us in this period of time. We are close to end the first half of the EuroLeague, with ups and downs. We still have one more game to play with ASVEL away that we are going to play during the second round, so it was important for us to finish this part of the season with a road win. Against Khimki, a team that everyone knows I respect, the whole organization, the fans and the players here. Congratulations to our players, it was a good win. The key of the game was our defensive effort in the third quarter, and also defense of Jenkins for 22 or 23 minutes against Alexey Shved. Whenever Charles wasn't on the court, Alexey showed his amazing talent. Charles was the key, but it was a team effort and I would like to give credit to our players. Congratulations on the win".

Rimas Kurtinaitis, Khimki Moscow Region head coach:

"For sure, tonight we had a lot of problems because our roster was not full. We had problems with rotation; we had just three guys who could play positions three and four. That's why we lost rebounds. Then, some of our bigs got five fouls and we had serious problems with our size on the court. And that's how it happened. We have to work hard and move on, nothing else. Only hard work and belief in what we do".