Khimki scored crucial road EuroLeague win over Zenit St Petersburg with a huge performance by Shved, McCollum and Monroe — 88-83 (19-27, 25-20, 19-20, 25-16). Now on Thursday, November 19, 2020 our team at Arena Mytishchi will face Anadolu Efes Istanbul. Tip-off at 20:00 msk.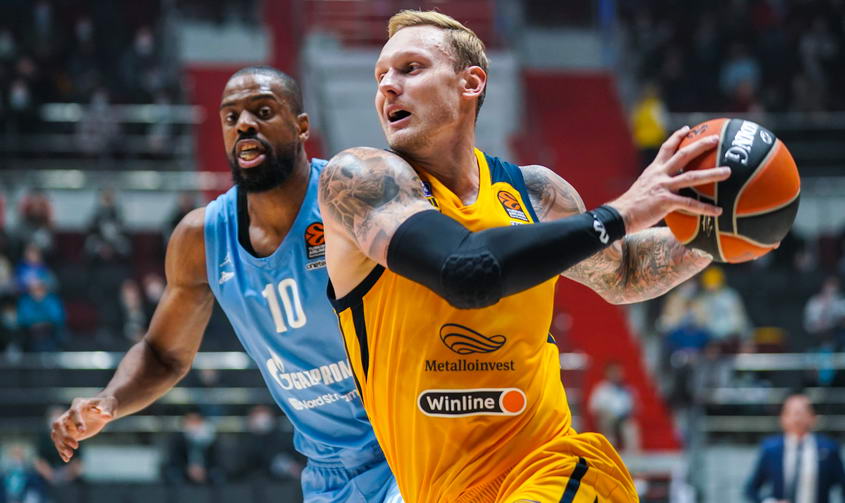 POST-GAME

Rimas Kurtinaitis, Khimki Moscow Region head coach:

"Our last couple of games were close, but we learned from those last minutes and today we played really good. We were down all the time but we showed heart and patience and we controlled the end of the game. You have problems with confidence when you lose so many games, it's not easy to come back, so I'm happy and we're getting better".

Alexey Shved, Khimki Moscow Region guard:

"We played better defense and played together [in the second half]. We helped each other. We let them score too many wide-open three-point shots [in the first half] but then we stopped it and played a great game. Zenit plays much better this season, it's really tough to play against them".

Errick McCollum, Khimki Moscow Region guard:

"That's what you work hard for every day. My whole career, I've been someone who can put the ball in the basket and I think that's what this team needs sometimes. I tried to provide that today. We're building our momentum and you've got to remember we had a tough situation at the start. We didn't get to build that chemistry and it messed up our shape and rhythm, but we're coming together and have a long way to go. This is a good building block to get more wins. It was nice to have a crowd. I was looking around and going 'Man there's actually fans!' It felt weird to have fans in this day and age, but I'm glad we were able to get out there and put on a show. Both teams played excellent and I think the fans enjoyed being part of the game".