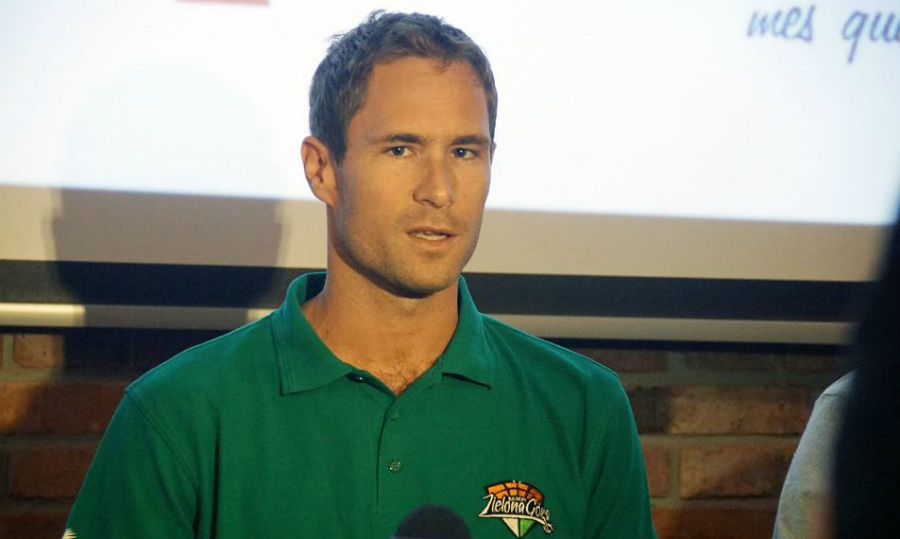 Photographer: zielonagora.wyborcza.pl
BC Khimki reached an agreement with Slovenian specialist Jure Drakslar, who will work in our club as Strength and Conditioning Coach. Greek coach Georgios Vavetsis left BC Khimki.
Jure Drakslar was born in Slovenia on February 21, 1983. He graduated from University of Ljubljana, Faculty of Sport, Strength and Conditioning Coaching. He started his pro career in 2004 as a coach on individual strength and conditioning programs and injury rehab will pro basketball players. Mr. Drakslar worked in Slovenian clubs BC Geoplin Slovan Ljubljana (2004-2008), KK Petrol Olimpija Ljubljana (2011-2014), Czech club USK Praha (2014-2015) and Polish Stelmet Enea BC Zielona Gora (2015-2018). At the same time, he worked in Slovenian national team U 20 (2005-2008), Slovenian national team (2007) and Bosnia and Herzegovina (2012-2013). Besides basketball, he has experience in swimming, rowing, hockey, power lifting and other different sports.

Jure Drakslar, BC Khimki Strength and Conditioning Coach:

"I'm extremely honored to become a part of the ambitious BC Khimki team. I'm looking forward to cooperate with experienced high level coach Georgios Bartzokas and his assistants, I'm sure our cooperation will be great. I'm excited to experience the VTB League and to be back in the EuroLeague. I will do my best and help the team with my full capacity on the way to achieve the club goals. It will also be fun to learn to speak Russian".