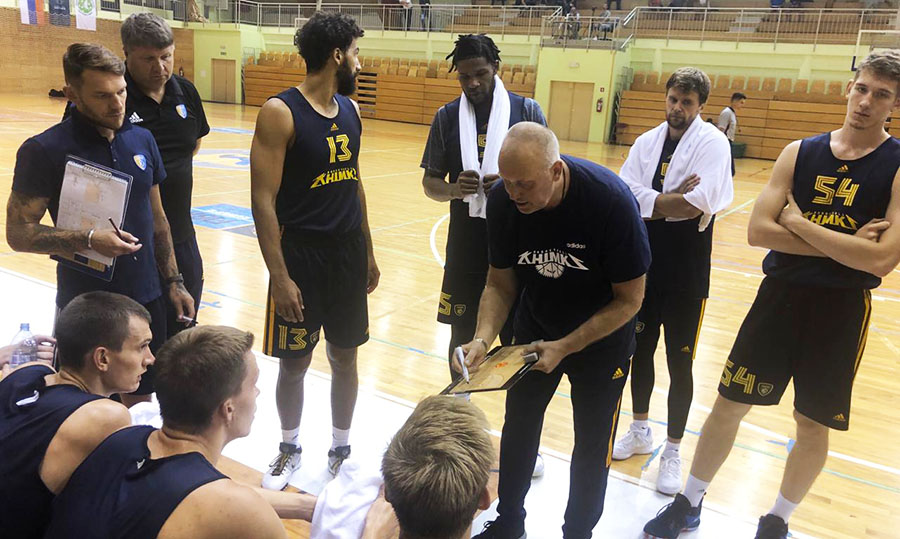 In Slovenia Khimki Moscow Region played second game. The matchup with the local team Primorska ended a draw by mutual consent of the parties. Tomorrow our team will fly to Russia.
August 29, 2019. Kranjska Gora, Slovenia

Primorska — Khimki Moscow Region — 81-81

Khimki: Volkhin (21), Gubanov (9), Desyatnikov (9), Barashkov (9), Evstigneev (8), Zaytsev (7), Vyaltsev (7), Gill (4), Yakushin (4), Booker (3).

Janis Timma, Dairis Bertans and Sergey Monya didn't play.

Rimas Kurtinaitis, Khimki Moscow Region head coach:

"This game ended up our Slovenian preseason camp, which went well, as we trained a lot. Loads were serious, we did not reduce them, and did not prepare for the games. Today we gave more playing time for young guys, by lifting the strain for our main players. Playing with our second team, we could win. In the course of the game, we were in the lead, then conceded, and again came forward. It is a pity that, leading in the account by two points, in the last attack we badly defended and finished the game at an even score. We talked with Primorska's coach and agreed to end the meeting with a draw".