Khimki Moscow Region defeated Darussafaka Tekfen Istanbul at home in a nervous ending — 85-84 (30-18, 15-25, 24-14, 16-27). Now on Monday, December 24, 2018 our team in Khimki will face Zenit St Petersburg in a VTB United League game. Tip-off at 20:00 msk.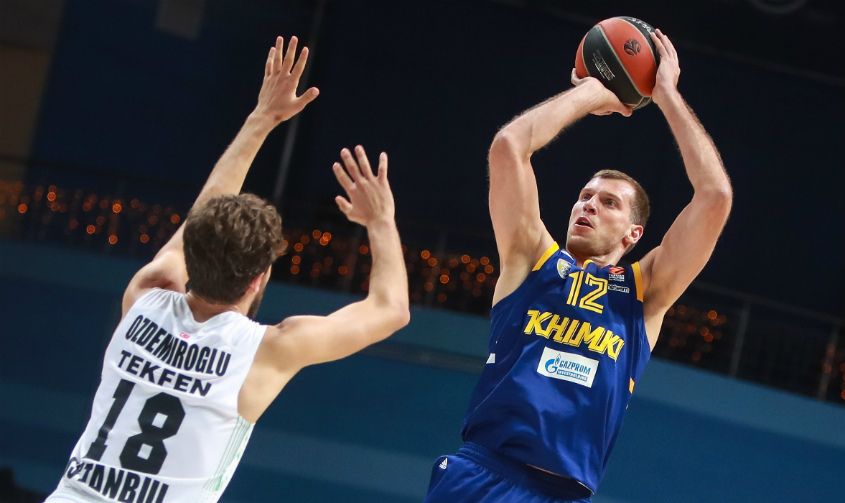 POST-GAME

Georgios Bartzokas, Khimki Moscow Region head coach:

"It was an important win, but we did everything to lose the game in the end. We were leading by 10 and just needed not to turn the ball over, just sharing the ball without turning the ball over. And we did all the things to lose this game. I know there is a lot of pressure, because we were coming from three losses in a row, and we don't play without our franchise players (Alexey Shved and Anthony Gill) but we don't have excuses about how many times we turned the ball over at the end of the game. The only excuse we can have is that we travelled all night after the game in Tel Aviv".

Dee Bost, Khimki Moscow Region guard:

"We played hard in the second half and it is a good thing that we won. Jordan (Mickey) saved us! I should just have kept my dribble in my first one (turnover) and then in the second one, he just swept it out of my hands and hit my legs — but I am thankful that we won, it is all that matters".

Jordan Mickey, Khimki Moscow Region forward:

"We just had to play hard. We had to play from the tip-off until the last buzzer and that is what we did. They made runs, we made runs but in the end we were able to get a victory, so we are happy. I knew we didn't have a lot of time. I got the ball and the only thing in mind was trying to get to the other end of the court and trying to make something happen. It is something I work on in practice, and I was able to get fouled, go to the free throw line and knock them down".