Khimki lost to KIROLBET Baskonia Vitoria-Gasteiz at home in the last 2018 game – 77-85 (19-27, 17-16, 22-14, 19-28). Now on Thursday, January 3, 2019 our team in Las Palmas will face Herbalife Gran Canaria in a EuroLeague round 16 game. Tip-off at 23:30 msk.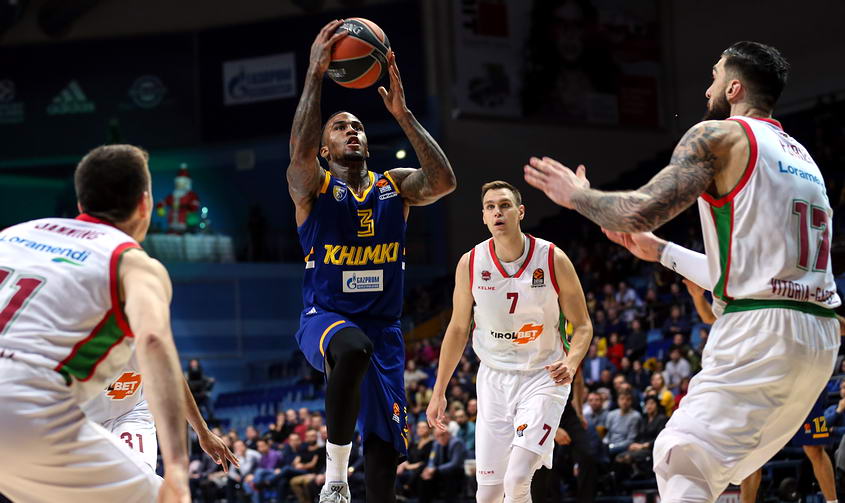 POST-GAME

Georgios Bartzokas, Khimki Moscow Region head coach:

"It was a tough game, especially for us. Of course, Baskonia has a lot of quality. They have point guards that can control the game. From our side, we started the game very loose, with a loose approach. They scored 27 points in the first quarter and we didn't even have 4 fouls; we had, I think, 2. That means that our attitude, our mentality for this game wasn't good enough. We improved a lot of things in the third quarter; our desire, our effort defensively and offensively was much, much better and we came back in the game to lead the score. Suddenly, we gave them 9 free throws, the referees called three times fouls on a three-point shooter, and those were 9 free throws. Finally, Baskonia won the game. They deserved it, congratulations. For us, every EuroLeague game is very tough. We are trying hard, the group of players that we have. We need to prove that we have the level. It is not easy because the EuroLeague level is crazy right now. I don't want to hide anymore. I don't know how much time Shved and Gill are going to stay out, but it is really tough to play without them. It is really tough because we built up this team around them, especially around Shved, but also around Gill. As long as they are out, we are struggling, it is really tough for us. We will have a day off tomorrow and prepare the next game in Gran Canaria. The EuroLeague is long, we have one more round. Let's hope that finally we will have the whole team and will fight as a team until the end".