Khimki Moscow Region made huge run in the second and third quarters and scored home win over ALBA Berlin — 104-87 (23-32, 31-19, 23-12, 27-24). Now on Sunday, December 15, 2019 our team in Khimki will face Kalev/Cramo in a VTB United League game. Tip-off at 14:00 msk.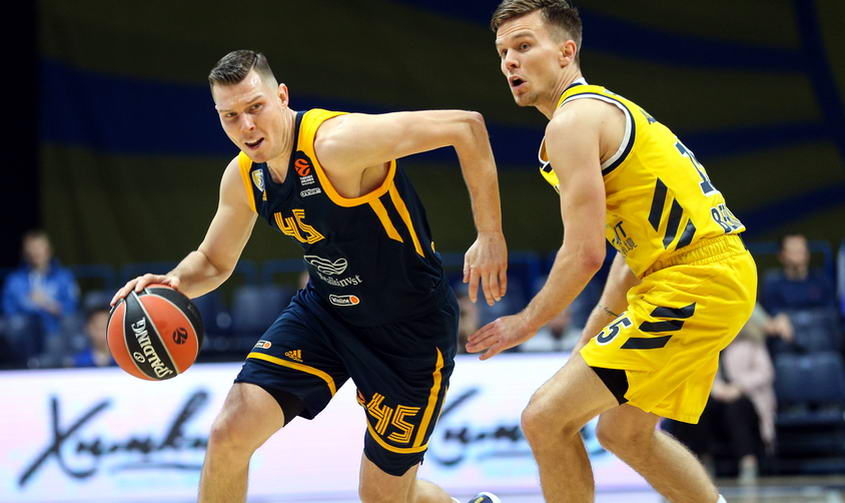 POST-GAME

Rimas Kurtinaitis, Khimki Moscow Region head coach:

"For sure we're happy that we won. We started not so well, But then in the third quarter especially, we played good defense. We had just one problem: we let them take 16 rebounds under our baskets. So this is a problem. This wasn't the first time we came back in a game that we were down 12 or 15, so it's not new for us. For sure I would rather see plus 12 and not minus-12, but we showed character and we fought well, so the result is good for us".

Devin Booker, Khimki Moscow Region forward:

"At first, I was a little skeptical. We had to step it up on defense. We allowed too many points. In the second half, we did a much better job, especially the third quarter, but both quarters actually. We did a much better job on defense and that's what won us the game. I just did what I needed to do. I felt good coming into the game. I hit my first couple of shots and that got me going. I was just doing what I can to help my team out".

Anthony Gill, Khimki Moscow Region forward:

"Today was an all-around team win for us. That was a great team that we played and they came out ready to play and ready to battle from the beginning. I think we outlasted them just a little bit and we got a lift from everyone today. Everyone did a good job of stepping up and playing a good game. That second half, that's the way we have to play defense. The first half was something that if we want to be successful in this league, that's something we can't do. For us, the second-half performance was great. We have to continue doing that to move forward in the EuroLeague".