Khimki Moscow Region lost to FC Barcelona in the EuroLeague round 12 game — 94-102 (22-31, 26-30, 22-23, 24-18). Now on Monday, December 9, 2019 our team will face Zenit St Petersburg on the road in a VTB United League game. Tip-off at 19:30 msk.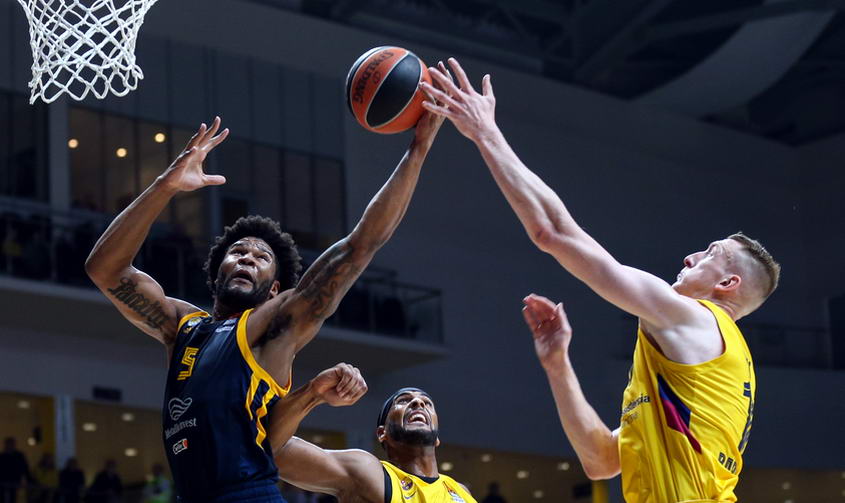 POST-GAME

Rimas Kurtinaitis, Khimki Moscow Region head coach:

"First, I would like to congratulate FC Barcelona on a good game and a good win. For sure, they are not just names but a real contender to win the EuroLeague this season because they are a good team with a good coach. Tonight they were stronger than us. But I want to stay positive because we did a lot of good things, not just bad ones. Of course, we need to work harder on defense against players like FC Barcelona has. We also have to be harder on rebounds because we lost by 10 boards. Thirdly, against teams like Barca, if you let them score easy three-point shots, as they did tonight, it's difficult to win".

Sergey Karasev, Khimki Moscow Region forward:

"It's clear that FC Barcelona is a good team with good players but we conceded 61 points in the first half and that is too much. In the second half they scored 41 points and because of our defense we managed to get back into the game. In the end we scored our baskets after good defense, we had some courage but when you are down from offense to offense and can't make even a fast break, you give up. We have to work on our defense; this is our main problem at the moment. We scored 94 points, that is quite acceptable but on our home court we can't concede more than 80 points".