Olympiacos Piraeus made a huge run in the last minutes of the fourth quarter and scored home win in the overtime – 98-109 OT (20-25, 22-24, 25-21, 29-26, 2-13). Now on Friday, December 20, 2019 our team in Mytishchi will face Zalgiris Kaunas in the EuroLeague round 15 game. Tip-off at 20:00 msk.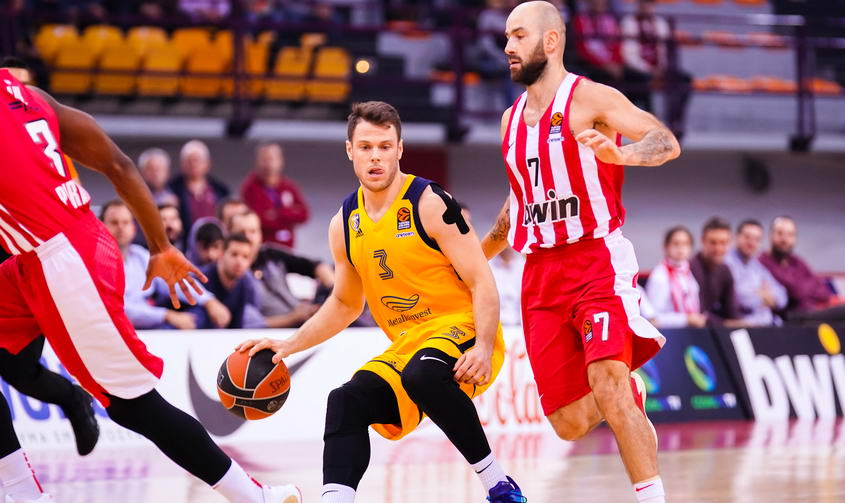 POST-GAME

Rimas Kurtinaitis, Khimki Moscow Region head coach:

"First, I would like to congratulate Olympiacos Piraeus on a really good win. We got a really good possibility to win the game but too early believed we had won it. Before the overtime we lost the control, especially during the last minute. This was a problem. If you want to win a game in the EuroLeague you can't make 17 turnovers and lose rebounds, like we did with 7 rebounds down. This numbers are not good for us. Of course, it's difficult to play two games in a row. Now we have to travel and be in Moscow at 7 a.m.; the next day we have to play with Zalgiris Kaunas. So, it will be difficult, for sure. Right now our emotions are not good because after losing games you go a little bit emotionally down but we are professionals. We must get back, forget what happened tonight and prepare ourselves to the next game".