Khimki played smart basketball in the clutch time and scored a crucial road win over Buducnost VOLI Podgorica — 98-90 (22-20, 23-26, 23-19, 30-25). Now on Monday, February 11, 2019 our team in Khimki will face Lokomotiv Kuban Krasnodar in a VTB United League game. Tip-off at 20:00 msk.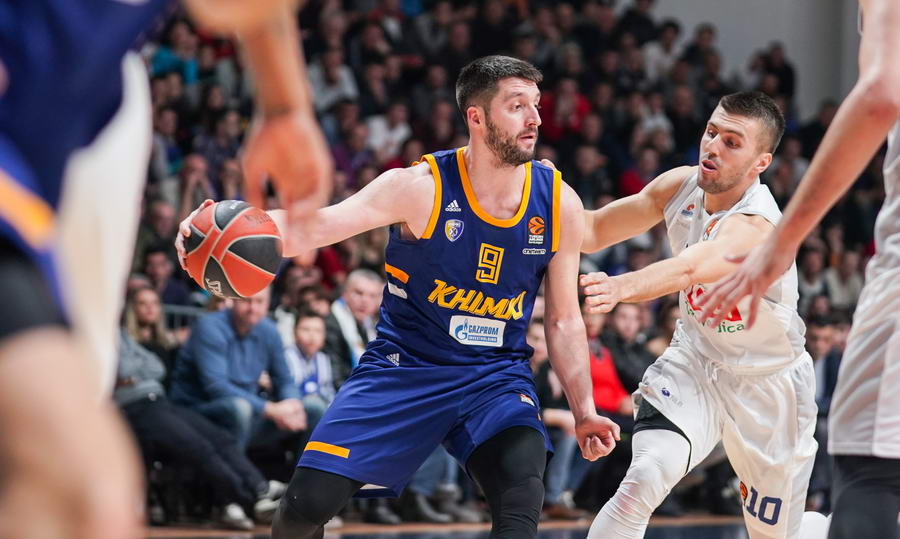 POST-GAME

Rimas Kurtinaitis, Khimki Moscow Region head coach:

"First, I am happy that we had full control for 40 minutes. OK, for the first two quarters it was so-so. But especially the end, in the fourth quarter, it was really good for us, we played smart. One of the things we did better than other games was we made just 7 turnovers. Usually we have an average of 14, so this improvement helped us to win. [Shved] is coming in a couple of weeks, but for the moment we aren't thinking that far. We have to think about just the next game and play all of them to win. That's it. With that, maybe playoffs will come".

Jordan Mickey, Khimki Moscow Region forward:

"I just wanted to go out and play hard. I didn't have a great first half. I kind of put my team in a hole. Second half, I just wanted to come out, be aggressive and try to help us get the win".

Charles Jenkins, Khimki Moscow Region guard:

"It's a tough place to play, against a really good team who plays way better at home than their record shows. I think it was important that we stayed together. Defensively, I don't think we did as good as we could have. We could have done a lot better. But to come here and get a win in a tough environment is a confidence-booster for us and it's really an important victory".