Khimki lost to Lokomotiv Kuban in the wild ending — 82-84 (19-20, 19-27, 29-24, 15-13). Now on Friday, February 15, 2019 our team in Kazan will face UNICS in a VTB United League. Tip-off at 19:00 msk.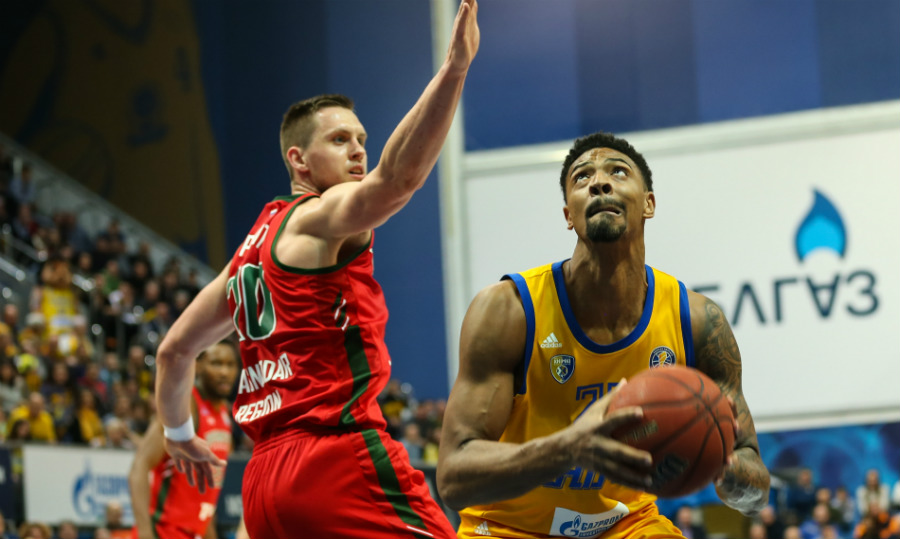 POST-GAME

Rimas Kurtinaitis, Khimki Moscow Region head coach:

"It's unfortunate. We need to win games at home. We had issues rebounding because we were at a height disadvantage, though we did a good job battling and I don't have any issues with my players. We gave everything we had, but got a little unlucky when Dee Bost missed an open shot and Wright hit his in an identical situation. The second thing I would like to draw attention to is that we all need to learn how to play down the stretch. It's odd. It'd be one thing if the players were 20 years old and needed to learn, but most of our players are adults and some are over 30, but we still don't know how to finish games. That was the case vs. Zenit when we led by four with 40 seconds left and could not get a shot off in 20 seconds and didn't even play offense. No one understood that we needed to push the tempo to save time. Today we had 10 seconds. We had time to force a foul or score under the basket. Instead, we took a tough shot from the top of the key. We need to learn from these moments. It's difficult because there are different situations in every game, but it's something to work on because the end of the game is the most important. That's our weakness, which we need to turn into an advantage".