Khimki had bad luck in the ending and lost to AX Armani Exchange Olimpia Milan in the EuroLeague round 24 game – 88-90 (25-20, 29-25, 19-20, 15-25), despite Shved's 23 points. Now on Monday, March 4, 2019 our team in Khimki will face CSKA Moscow in a VTB United League game. Tip-off at 20:00 msk.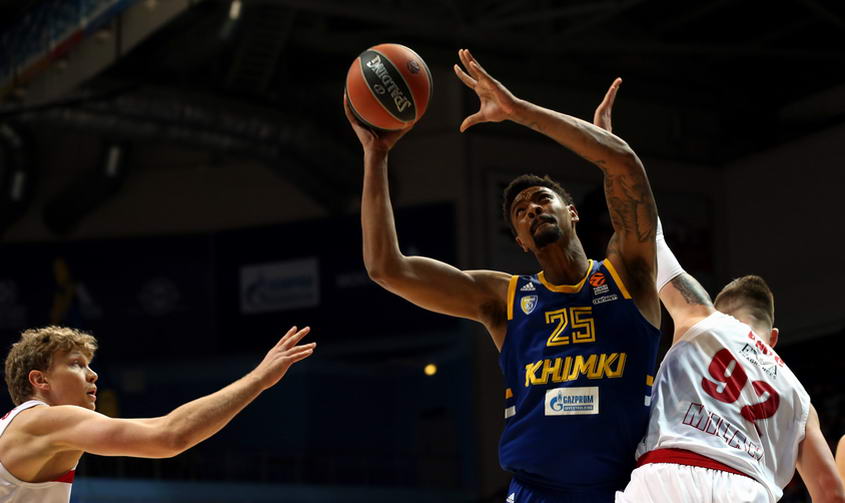 POST-GAME

Rimas Kurtinaitis, Khimki Moscow Region head coach:

"First, I would like to congratulate Olimpia Milan on a good victory. They gave us a tough game. We had bad luck in the end because we made some mistakes on defense, especially on their most important player, Micov. Our decisions on offense were not so good. For us, it's tough to play only with Thomas because Mickey played only six minutes and got injured. We tried Petr Gubanov and he did what he could. The doctors will provide us with the relevant info later. Probably Mickey's injury was not the worst thing tonight because at the end we also lost Crocker with the same knee injury. This is a very serious problem for our team. I don't know how much time will it take for them to recover. As for Shved, he played well, as we expected. He even played better than I had expected. He is our clear leader, and all the team played differently with him. It's a pity that in the very end, we didn't manage to make the most crucial shot of the game".

Stefan Markovic, Khimki Moscow Region guard:

"I think we didn't respond well [in the fourth quarter]. We had some misses and turnovers, and on the defensive end, we were like confused. We cannot allow that to happen. This is EuroLeague; you need to play 40 minutes".