Khimki Moscow Region showed great character and made huge effort in a win over Crvena Zvezda mts Belgrade — 78-72 (28-18, 20-18, 16-15, 14-21). Now on Monday, February 10, 2020 our team in Khimki will face BC Nizhny Novgorod in a VTB United League game. Tip-off at 19:30 msk.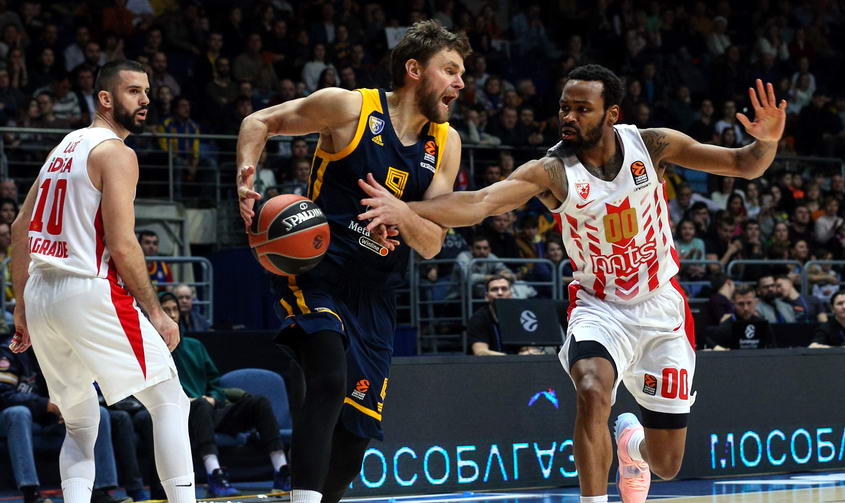 POST-GAME

Rimas Kurtinaitis, Khimki Moscow Region head coach:

"It was a double-week, plus our local league, and it's difficult to play three games in a row, but it's the same for Crvena Zvezda. Today's game maybe was not nice, basketball-wise, but it was about who was tough and who played with heart. Today we were a little bit better, and I am happy for the victory".

Alexey Shved, Khimki Moscow Region guard:

"Zvezda always plays very hard, doesn't matter away or home. They always play until the end, and they showed today that they can come back from minus-15 to minus-4. Just a great game today. We moved the ball, played good defense, and finally we won the game. All teams have a lot of injuries in this middle of the season. It happens that sometimes you play good, sometimes you play bad, but the important thing is we won tonight. We need to stay focused and keep winning".