Khimki showed great offensive and defensive game and scored a crucial home win over LDLC ASVEL Villeurbanne — 108-79 (35-28, 30-14, 20-19, 23-18). Now on Tuesday, March 3, 2020 our team will face Zalgiris Kaunas on the road in a EuroLeague round 27 game. Tip-off at 21:00 msk.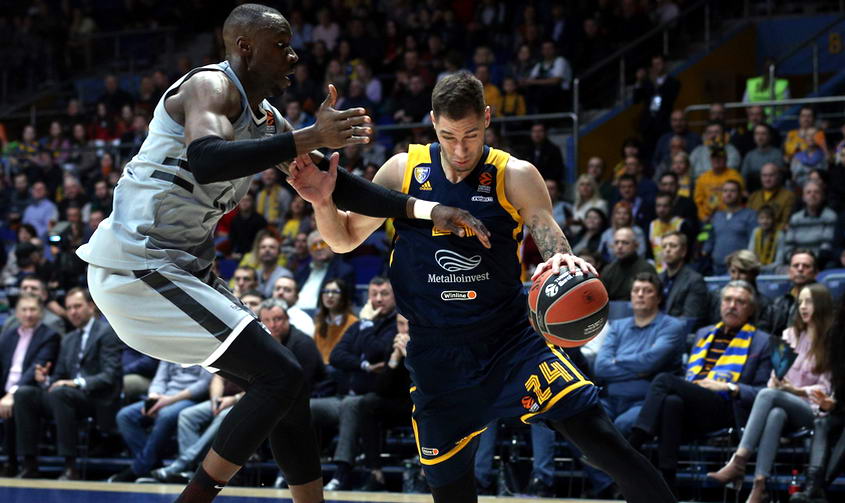 POST-GAME

Rimas Kurtinaitis, Khimki Moscow Region head coach:

"I think it is a great victory, because it is a very important victory at the moment. For sure, the guys did a good job on the court, with good energy and a good effort. We fought from the first to the last minute, exactly what I wanted from our players. It is a great victory. We are always concentrating, focusing on a good start in the game to get some advantage and save the results. Today, we played all 40 minutes as it we were 0-0, it didn't matter if we were up by 20 or 25. Everybody fought and this is very important, and then, after the game, we can look at the scoreboard and see how many points we scored. For me, it is important that we don't lose our concentration for 40 minutes. It was a good game tonight".

Devin Booker, Khimki Moscow Region center:

"First, hats off to ASVEL. They are a great team that is going on great runs. Unexpected runs. They hit a lot of big shots, especially in the first half. We just played with a lot of heart tonight. We fought well and got it down on both ends, especially on defense. Offense flowed through that, and we came out with the win. It was a great win. I talked to the guys before and told them it would be a great present [on his birthday] and they didn't let me down. I am grateful for this great birthday present and hopefully we can continue this run".

Alexey Shved, Khimki Moscow Region guard:

"We played great today. We played well in the first half, and in the third quarter they played tougher but we kept going. We played our offense, our defense and I think we had a great result tonight. We played good defense and stopped a lot of shots. We need to play the same way every time, that is how you win games".