Khimki showed great team effort and scored a crucial road win over AX Armani Exchange Milan – 78-69 (21-16, 18-22, 20-13, 19-18). Now on Friday, February 28, 2020 our team in Mytishchi will face LDLC ASVEL Villeurbanne in a EuroLeague round 26 game. Tip-off at 20:00 msk.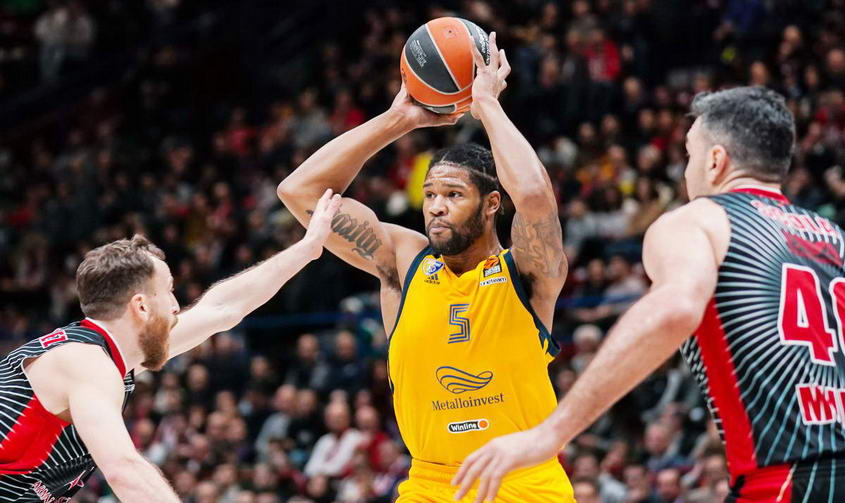 POST-GAME

Rimas Kurtinaitis, Khimki Moscow Region head coach:

"It was a very important game and victory because we lost eight road EuroLeague games in a row and usually we win at home. This win counts as a double one because right now we are at the same spot as Milan and some other teams. Now we have a 2-0 record against Milan that is very important for us. We had some problems in the beginning of the third quarter because sometimes players in the halftime relax. Tonight we were good. We controlled all the quarters and the course of the game itself. Okay, the beginning of the third quarter was not so good, but then we got back into the game, started to play well, got an advantage and saved this advantage until the end".

Jonas Jerebko, Khimki Moscow Region forward:

"It feels great. We know it is a very big win. Probably the most important game of the season so far. We knew it was gonna be tough. They have a good team, good players, good fans, as you can hear. They don't like me, but I love the emotions that the Italian fans show. It was a great game, we kept our composure and we came out with a win. A win is a win. It was a great game tonight, we showed our composure, we showed we can play with the best. On to the next one".

Alexey Shved, Khimki Moscow Region guard:

"It is always hard to play here. They have a lot of fans, they have a really good team and a great coach. I know him, he knows how to [make teams] play basketball really great. We are so happy to beat them. We played until the end, we stayed together and played good. Now we have better chances [for the playoffs]. It was an important game, we knew that before coming here. We have a lot of time until next game, seven or eight days. I hope we have time to rest and time to prepare for the next game, and that is what we are going to do".