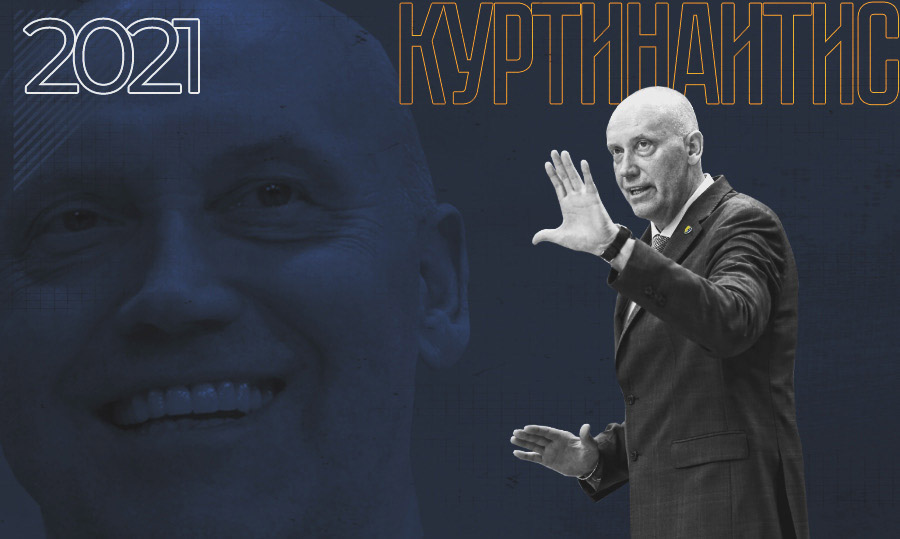 Khimki Moscow Region is glad to announce that head coach Rimas Kurtinaitis signed a new two-year deal with the club. He will stay in Khimki till 2021. Also, new contracts were signed with assistant coaches Robertas Kuncaitis and Aurimas Jasilionis.
Pavel Astakhov, Khimki Moscow Region CEO:

"Three titles won under Rimas Kurtinaitis speak for themselves about his great importance for the history of our club. Having signed a new contract, we still focused on the work that was done by him at the end of last year. Rimas took the already established team in the middle of the season, at a difficult moment, quickly set work and interaction, and in the end we achieved a good result. We have a new season ahead in the EuroLeague, in which we will set even higher goals. And we fully trust this work to Rimas Kurtinaitis".

Rimas Kurtinaitis, Khimki Moscow Region head coach:

"I appreciate the trust placed in me by the club management and the sponsors. At Khimki, we always set only the highest goals in front of ourselves. I have never been afraid of challenges, so I have already started working and preparing for the new season".

Kurtinaitis is in his second stint with Khimki, having arrived in January of last season. Khimki finished its Turkish Airlines EuroLeague campaign with a 9-21 record, but Kurtinaitis guided the team to the VTB United League playoff finals, earning another a ticket for the 2019/2020 EuroLeague campaign. Kurtinaitis first served as Khimki's head of bench from 2011 to 2016 and led the club to the EuroCup crown in 2012 and again in 2015. He also coached Khimki in two EuroLeague campaigns in which he compiled a 23-20 record.