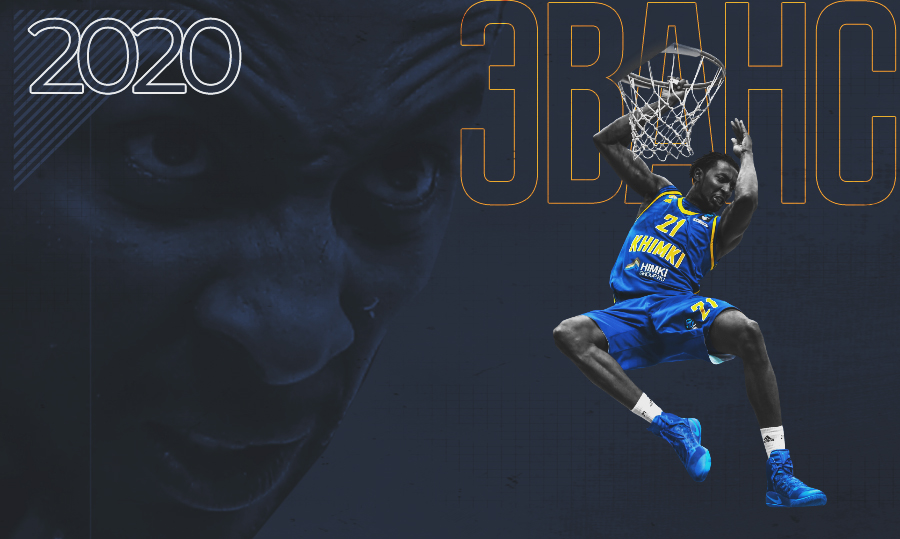 Khimki Moscow Region is glad to announce the addition of 2012 NBA Slam Dunk Contest champion, American forward Jeremy Evans, who already played for our club in 2016. The contract has been agreed for one year. Welcome back, Jeremy!
Rimas Kurtinaitis, Khimki Moscow Region head coach:

"Jeremy is a very athletic and fast player, who is good on rebounding, because last season we had some crucial problems with rebounds. I think Evans will help us a lot in this respect. He can play both fourth and fifth positions. I think very highly of Evans. He played well in Khimki couple of seasons ago, and last year in Darussafaka. So, we took a very good power forward, who will definitely strengthen our team".

Jeremy Evans, Khimki Moscow Region forward:

"I'm ready to return to Khimki and have a better season than before. Can't wait to represent the club that took care of me through a tough injury in my career. I have some unfinished business there and can't wait to get started".

Jeremy Evans

Birthday – October 24, 1987
Position – forward.
Height – 206 cm.
Weight – 91 kg.
Nationality — USA
Entry to club since 2019

Sports career

Teams played:
2006-2010 – Western Kentucky Hilltoppers (NCAA, USA),
2010-2015 – Utah Jazz (NBA, USA),
2011 – Utah Flash (D-League, USA),
2015-2016 – Dallas Mavericks (NBA, USA), Texas Legends (D-League, USA),
2016 – Khimki Moscow Region (Russia),
2017-2018 – Erie BayHawks (D-League, USA),
2018 – Atlanta Hawks (NBA, USA), Erie BayHawks (D-League, USA),
2018-2019 – Darussafaka Tekfen Istanbul (Turkey),
Since 2019 – Khimki Moscow Region (Russia)

Achievements:
2010 – selected by Utah Jazz in the second round (# 55 overall) of the 2010 NBA Draft,
2012 – NBA Slam Dunk Contest champion,
2019 – BSL blocks leader

Evans played 252 games (9 started) in the NBA. He averaged 3.5 pts, 2.6 rebounds, 0.5 blocks and 0.4 steals in 10.5 mins. Last season he played 27 games in the EuroLeague averaging 9.7 points, 5.9 rebounds, 1.2 blocks, 0.8 assists and 0.7 steals in 25:58 mins.