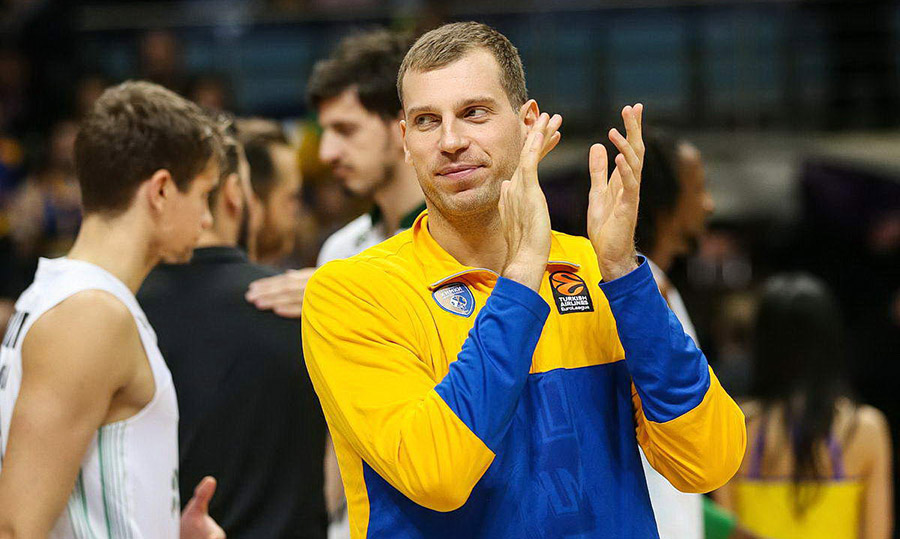 Forward Sergey Monya signed a new one-year deal with the club. He will play for Khimki in season 2019/2020. It will be his tenth season for the club. Congrats, captain!
Pavel Astakhov, Khimki Moscow Region CEO:

"Sergey Monya is an iconic figure for our club. He is a living embodiment of the history and victories of Khimki. It's rare when the player spends ten years in the same team. We are glad that we have such a reliable captain, and that he will continue to defend the colors of the club".

Rimas Kurtinaitis, Khimki Moscow Region head coach:

"Sergey Monya is the heart of the team. An important player for me in terms of controlling the team both on and off the court. Last season he helped the team well, there were good games, and I am glad that he remains with us. Sergey is not just an important member of the team, he is the personification of the club".

Sergey Monya, Khimki Moscow Region captain:

"I am very glad that I will continue my career at the club, which has long been my family. The new season will be my anniversary, the 10th for Khimki, and it promises to be interesting. We will do our best to achieve team success".

Monya has been with Khimki since 2010, holds the all-time club record with 514 games played in all competitions and will become the first player in club history to spend that many seasons with Khimki. Monya is a veteran of exactly 200 Turkish Airlines EuroLeague appearances. He played five seasons in the competition with Khimki, but also has three seasons with CSKA Moscow – including three consecutive Final Four appearances from 2003 to 2005 – and a season with Dynamo Moscow.