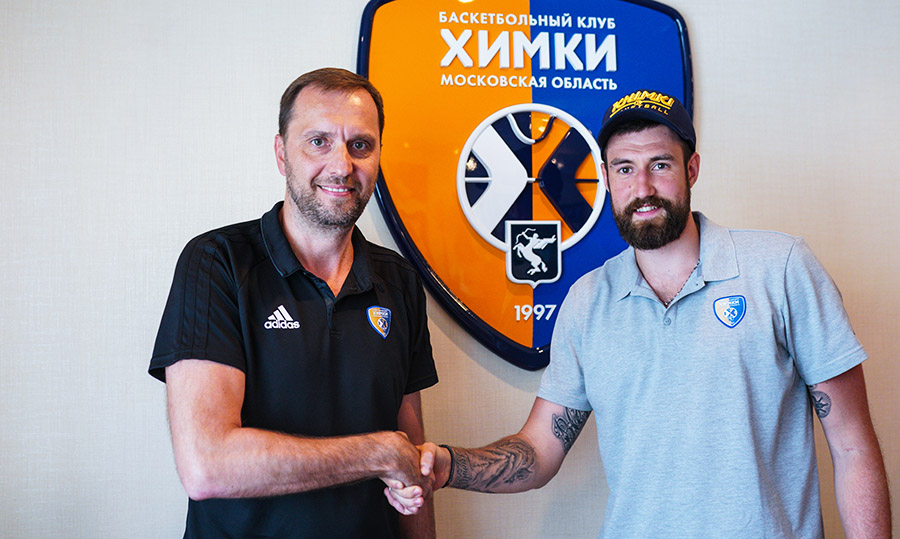 Khimki Moscow Region signed a two-year deal with one of the most talented Russian player Sergey Karasev. Welcome to Khimki, Sergey!
Rimas Kurtinaitis, Khimki Moscow Region head coach:

"I'm happy that we signed a contract with Sergey. I've been following him for a long time, as he is one of the greatest talents in Russian basketball. He has experience of playing in the NBA and Europe. I think he made the right decision to change the club, the atmosphere, the partners. He has a lot of potential, and my goal as a coach is to help him fully reveal it. Karasev has a good shot, a good pass, but I appreciate his understanding of the game, he does not play for himself, but always makes rational decisions, has a good vision of where to pass, when it is better to throw. I think that Sergey needs to be added a little in physics, we will make a program for him, but in general, Sergey Karasev is a basketball player and a man with a capital letter".

Sergey Karasev, Khimki Moscow Region forward:

"It is a great honor for me to represent Khimki, a club with a very big name, great experience and ambitions. For the third year in a row the team wins a ticket to the EuroLeague, where I really want to play. There was no doubt about the decision to move to the Moscow Region, and my family supported my choice. I am happy to be in Khimki".

Sergey Karasev

Birthday — October 26, 1993
Position – Shooting guard / Small forward
Height – 201 cm.
Weight – 94 kg.
Nationality – Russia

Karasev arrives from Zenit St. Petersburg, where he played the last three seasons. He averaged 16.8 points on 42.2% three-point shooting, 3.0 rebounds and 3.0 assists in nine 7DAYS EuroCup games last season. He started his career with Triumph Lyubertsy and has also played for Cleveland and Brooklyn of the NBA as well as for Canton of the D-League. Karasev is set to make his Turkish Airlines EuroLeague debut with Khimki after scoring well in the EuroCup for many years.

Sports career
2010-2013 – Triumph Lyubertsy (Russia),
2013-2014 – Cleveland Cavaliers (NBA, USA), Canton Charge (D-League, USA),
2014-2016 – Brooklyn Nets (NBA, USA),
2016-2019 – Zenit Saint Petersburg (Russia),
Since 2019 – Khimki Moscow Region

Achievements:
2012 – Russian League All-Symbolic Second Team, FIBA EuroChallenge bronze,
2013 – VTB United League Young Player of the Year, selected by Cleveland Cavaliers in the first round (# 19 overall) of the 2013 NBA Draft,
2017 – VTB United League All-Star, United League three-point contest champion
2018 – VTB United League bronze, Russian Championship bronze, VTB United League All-Star, VTB United League All-Star MVP

Player of Russian national team.
2012 – Olympic Games bronze,
2013 – Universiade champion.