Khimki Moscow Region played great second half defense and grabbed confident road win over Zenit St Petersburg – 87-73 (28-28, 24-15, 16-17, 19-13). Now on Monday, November 11, 2019 our team in Khimki will face Parma Perm in a VTB United League game. Tip-off at 20:00 msk.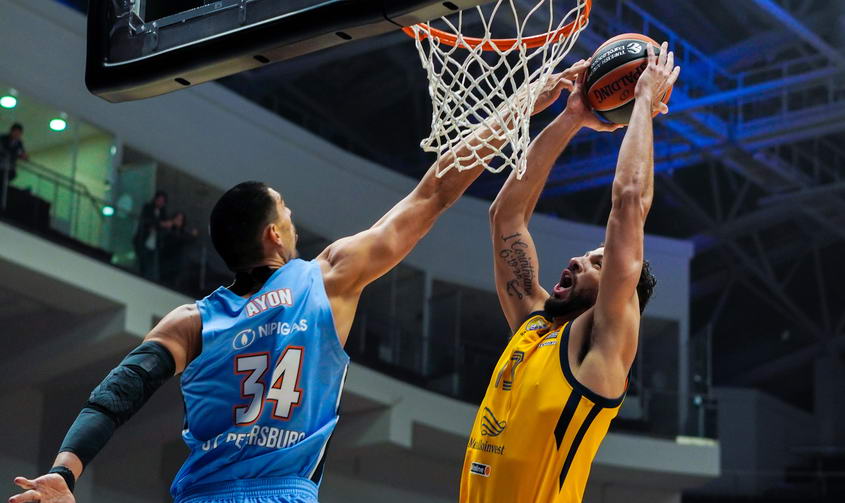 POST-GAME

Rimas Kurtinaitis, Khimki Moscow Region head coach:

"I think we got better energy and guys had great effort on the court tonight. This is the most important thing. We controlled more or less the entire game. It is a great victory".

Anthony Gill, Khimki Moscow Region forward:

"This year the EuroLeague is a little bit different, we have games that are closer together this year. For us, we just have to learn how to play those games. We have to be tough regardless of what day it is and we play what game. Today we came out a little bit tougher, little more fresh, and ready to play. Zenit is a great team, they have great talent on the team. We did not come out ready to play defense in the beginning and they hit a lot of shots. They are a EuroLeague team, every team in the EuroLeague is a great team. If you don't play defense and you are not ready to go from the beginning, they can score a lot of points. That's what happened. The second half we played a little bit better".

Devin Booker, Khimki Moscow Region center:

"I am never satisfied. I did pretty good, not good enough. We gave up too many points on defense and I am included in that problem. We got it going in the second half, turned the game around, so I am proud of that. Defense wins games no matter what. That's what got us the win tonight".