Khimki Moscow Region slipped in Spain and lost to Valencia Basket in a EuroLeague round 10 game – 84-89 (33-26, 15-25, 22-21, 14-17). Now on Sunday, November 24, 2019 our team in Khimki will face Tsmoki-Minsk in a VTB United League. Tip-off at 15:00 msk.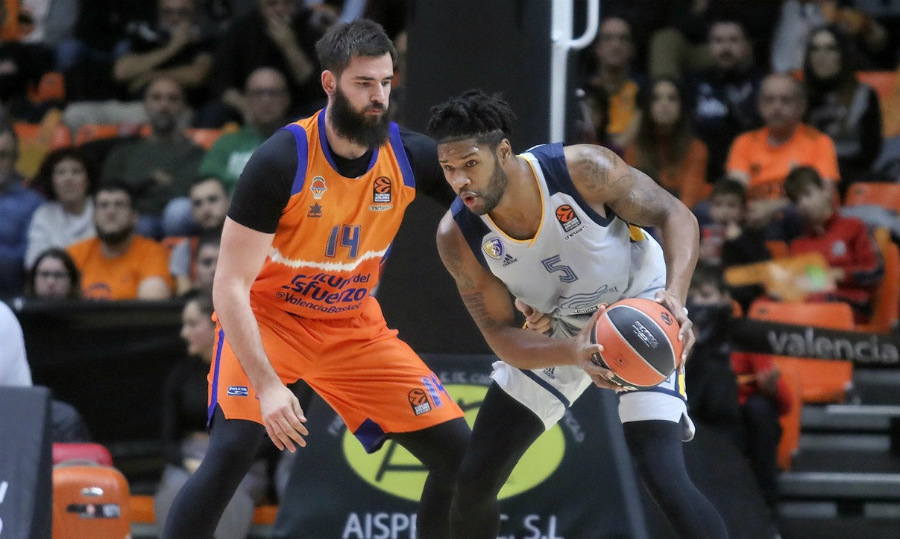 POST-GAME

Rimas Kurtinaitis, Khimki Moscow Region head coach:

"It was a really tough game. We started well, but then we lost the control of the game. Anyway, we got back in the game. Last couple of minutes we were playing like we not usually do; we made couple of mistakes. We got foul on offense and unsportsmanlike foul. Okay, Valencia played much better; they won. Congratulations for them. We got a lot of problems tonight. We had problems with rebounds and pick and roll defense. In third and fourth quarters we changed our defense and stopped their pick and roll offense but, I think, our biggest problems were tactical mistakes in the end of the game. And, of course, rebounds, because of what we lost second game in a row. We took 13 fewer rebounds than Real Madrid, and now 8 fewer rebounds than Valencia Basket. I think, this was our main problem".

Photos by EuroLeague.