Within the bounds of Euroleague BC Khimki went to Lithuania where it will meet with Kaunas Zalgiris, that this season failed only once. The beginning of the meeting is at 20.45 Moscow time. Watch a live broadcast at NTV-PLUS SPORT.
EXCHANGE OF OPINIONS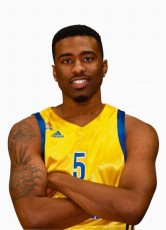 Keith Langford:
– I expect both teams will play very hard. This is the game we absolutely need to win. I suppose Zalgiris is also preparing to meet with us fully armed and for sure they will try to do all their best for a successful outcome. We also played with the Lithuanians within the bounds of VTB United League and unfortunately missed. Now we have no right to a mistake. In general no matter what the opponent is – the next game is the most important one for us in any case.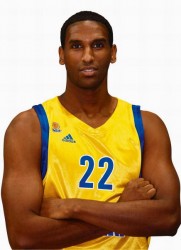 Thomas Kelati:
— On the eve of our first game with Zalgiris I had suffered an injury and didn't play in Kaunas. Now we came to Lithuania within the bounds of Euroleague. Undoubtedly, the game will be tough. When there are so many mathces, first of all it's necessary to win on the road — only in that way we could prove our strength. Now Zalgiris is a worthy rival and it looks very well in all tournaments. We should play well-organized in defense and pay a special attention to Martynas Pocius and Tomas Delininkaitis — in the first meeting it were they who gave a lot of trouble to us.
VISITING CARD
BC Žalgiris (Basketball Club Žalgiris), Kaunas, Lithuania
Founded:
1944
Arena:
Kaunas Sports Hall (capacity: 5,000)
Location:
Kaunas, Lithuania
Team colors:
Green and White
President:
Arvydas Sabonis
Head coach:
Aco Petrović
Titles
National:
Lithuanian Championships (22):
1946, 1950, 1952, 1953, 1954, 1955, 1958, 1991, 1992, 1993, 1994, 1995, 1996, 1997, 1998, 1999, 2001, 2003, 2004, 2005, 2007, 2008
Soviet Union Championships (5):
1947, 1951, 1985, 1986, 1987
Soviet Union Cups (1):
1953
International:
World Clubs Championships (1):
1986
Baltic Cups (2):
1998, 2009
EuroCup Championships (1):
1998
North European Championships (1):
1999
Euroleague Championships (1):
1999
Baltic Championships (3):
2005, 2008, 2010
Website:
www.zalgiris.lt
SEASON 2010/2011
Euroleague
In official games Zalgiris was defeated only once by Maccabi Electra — on the road in Tel-Aviv.
After 4 games in a Euroleague group stage Zalgiris ranks second to Maccabi Electra, having won three games out of four.
Game 1. October, 21. Zalgiris — Partizan mt:s Belgrade — 73-62
Game 2. October, 28. Maccabi Electra — Zalgiris — 86-70
Game 3. November, 3. Zalgiris — Asseco Prokom — 74-68
Game 4. November, 10. Caja Laboral — Zalgiris — 88-92
In Lithuanian Championship and VTB United League Zalgiris is a sole leader: in both tournaments the Kaunas players didn't suffer any defeat.
CITY
Kaunas is the second largest city in Lithuania and a former temporary capital. Kaunas is located at the confluence of the two largest Lithuanian rivers, the Nemunas and the Neris, and near the Kaunas Reservoir, the largest body of water entirely in Lithuania. It is believed the town was founded in 1030, but it is first mentioned in written sources in 1361. In the 13th century, a stone wall was built as protection from constant raids by the Teutonic Knights. In 1362, the town was captured by the Teutonic Knights, who destroyed the Kaunas Castle. The castle was rebuilt at the beginning of the 15th century.
ARENA
Kaunas Sports Hall is the largest arena of Kaunas, Lithuania. It is the first arena built specially for basketball in Europe and is considered Lithuanian basketball Mecca. The arena's seating capacity is for 5,000 people. Initially seating capacity was for 3,500 and the other spectators (up to 11,000) used to have standing room. The arena was completed before the Third European Basketball Championship in 1939.
FANS
In Kaunas basketball is like religion and the fans live and breathe the game. Zalgiris has a united fan-club of supporters, the most devoted to the team — it's called "Green Death". It appeared in 1987.
TEAM ROSTER
| № | Player | Position | Height | Birthday | Nationality |
| --- | --- | --- | --- | --- | --- |
| 5 | Marcus Brown | G | 193 | 1974 | USA |
| 6 | Aleksandar Ćapin | G | 186 | 1982 | Slovenia/Bosnia |
| 7 | Martynas Pocius | G | 196 | 1986 | Lithuania |
| 9 | Mantas Kalnietis | G | 195 | 1986 | Lithuania |
| 10 | Tomas Delininkaitis | G | 190 | 1982 | Lithuania |
| 12 | Tadas Klimavičius | F | 204 | 1982 | Lithuania |
| 13 | Paulius Jankūnas | F | 205 | 1984 | Lithuania |
| 15 | Mirza Begić | C | 220 | 1985 | Slovenia/Bosnia |
| 19 | Mindaugas Kuzminskas | F | 205 | 1989 | Lithuania |
| 20 | Dainius Šalenga | F | 197 | 1977 | Lithuania |
| 21 | Artūras Milaknis | G | 195 | 1986 | Lithuania |
| 35 | Travis Watson | F | 203 | 1981 | USA |
| 41 | DeJuan Collins | G | 188 | 1976 | USA |
| 50 | Omar Samhan | C | 211 | 1988 | USA |