BC Khimki went to Polish Gdynia where on November, 24 our team will play a game with Asseco Prokom within the bounds of the sixth round of a Euroleague Season 2010/2011 group stage. The beginning of the meeting is at 20.45 Moscow time.
BC Khimki went to Gdynia in full strength.
EXCHANGE OF OPINIONS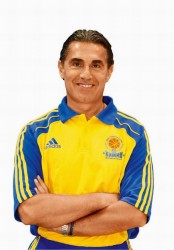 Sergio Scariolo:
— We start the second round of Euroleague with high motivation to improve our performances. We were not lucky in some very close games, we had many physical problems in the first round, but there is no excuse. We hope to start the second round better, but it's gonna be very difficult to play on Prokom's home court against a talented, experienced team with high scoring potential. We must play extremely well on defense to win. I hope we will show character in the last minutes to have not only 35 minutes of good basketball, but a complete game of 40 minutes.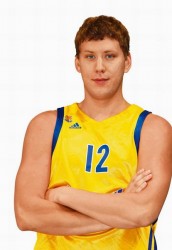 Fedor Dmitriev:
— This season we have already played two games with Asseco Prokom twice: in Euroleague and VTB United League. In the VTB League game, we won without any problems, but in the championship of the strongest European clubs, it was more difficult to play with Prokom. The team ranks the last place in our group, nevertheless I'm sure at home they will try to make their fans happy. The game will not be easy. No one has laid his cards on the table.
Watch a live broadcast on NTV-PLUS SPORT at 20.30 Moscow time
.
GAME NOTES
Keith Langford had his best game of the season and was named week MVP last year in his first meeting with Asseco Prokom. Langford scored 20 points, dished a Euroleague-career-high 9 assists and even blocked 2 shots en route to a 38 index in an 89-67 Khimki win last November.
Langford leads the Euroleague with an average of 6.6 fouls drawn per game.
Ben Eze is 6 blocked shots behind Maceo Baston for seventh place on the list of Euroleague shot blockers. He boasts 94 career blocks in 95 Euroleague games.
Raul Lopez has at least 1 steal in each of his last 14 Euroleague appearances.
Vitaly Fridzon has made at least 1 three-pointer in each of his last 13 Euroleague games.
Thomas Kelati was a teammate of Asseco Prokom reserves Iwo Kitzinger and Robert Witka during the 2007-08 season at Polish side PGE Turow Zgorzelec. Together they led the club to the Eurocup Final Eight in the team's maiden European appearance.
VISITING CARD
Asseco Prokom Gdynia (Gdynia, Poland)
Leagues:
Polska Liga Koszykówki (PLK), Euroleague
Founded:
1995
History:
Prokom Trefl (1995-2008), Asseco Prokom Sopot (2008-2009), Asseco Prokom Gdynia (2009-present)
Arena:
Gdynia Sports Arena (capacity: 5,000)
Location:
Gdynia, Poland
Team colors:
Yellow and Blue
President:
Przemysław Sęczkowski
Head coach:
Tomas Pačėsas (since December 1, 2007)
Achievements:
Polish Championship (7): 2004-2010
Polish Cup (4): 2000, 2001, 2006, 2008
Website:
www.asseco.prokom.pl
RECENT RESULTS
Euroleague
October, 20
BC Khimki
— Asseco Prokom — 82-76
October, 27
Asseco Prokom —
Caja Laboral
— 73-80
November, 3
Zalgiris
— Asseco Prokom — 74-68
November, 10
Asseco Prokom —
Partizan mt:s Belgrade
— 62-69
November, 18
Maccabi Electra
— Asseco Prokom — 99-58
VTB United League
October, 10
Azovmash
– Asseco Prokom – 80-76
October, 16
VEF-Riga –
Asseco Prokom
– 63-76
October, 30
Asseco Prokom
— Kalev — 64-58
November, 14
BC Khimki
— Asseco Prokom — 99-79
TEAM ROSTER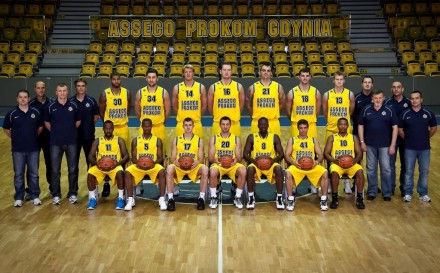 | № | Player | Position | Height | Birthday | Nationality |
| --- | --- | --- | --- | --- | --- |
| 5 | Daniel Ewing | G | 191 | 1983 | USA |
| 10 | Michael Wilks | G | 178 | 1979 | USA |
| 11 | Bobby Brown | G | 188 | 1984 | USA |
| 13 | Mateusz Kostrzewski | F | 201 | 1989 | Poland |
| 14 | Jan-Hendrik Jagla | F | 213 | 1981 | Germany |
| 16 | Adam Łapeta | C | 217 | 1987 | Poland |
| 18 | Robert Witka | F | 205 | 1981 | Poland |
| 41 | Iwo Kitzinger | G | 183 | 1985 | Poland |
| 20 | Piotr Szczotka | F | 196 | 1981 | Poland |
| 21 | Ratko Varda | C | 213 | 1979 | Bosnia |
| 30 | Ronald Burrell | F | 204 | 1983 | USA |
| 34 | Adam Hrycaniuk | C | 206 | 1984 | Poland |
| 8 | Filip Videnov | F | 196 | 1980 | Bulgaria |
| 4 | Justin Ray Giddens | G | 196 | 1985 | USA |