BC Khimki again did great effort but it was not enough against CSKA. As a result, second loss in the EuroLeague 1/4 finals series — 84-89 (22-24, 23-19, 21-25, 18-21). Now in Mytishchi our team will face CSKA on Wednesday, April 25, 2018 in Game 3. Tip-off at 20:00 msk.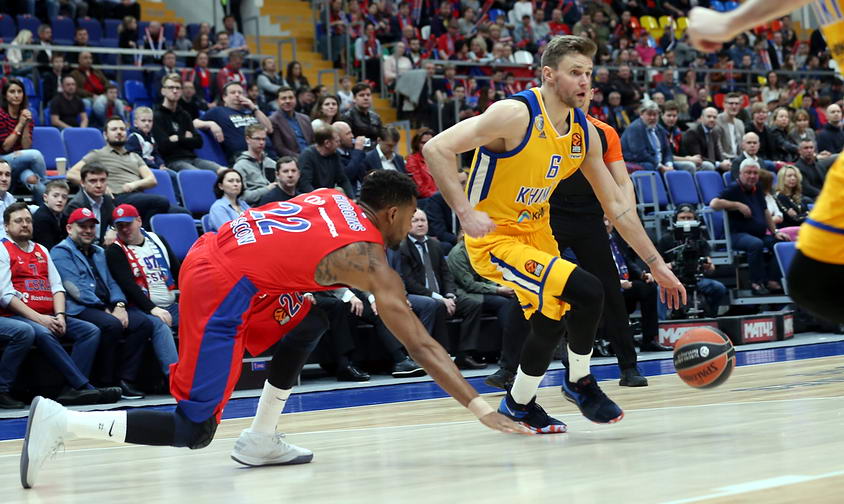 POST-GAME

Georgios Bartzokas, BC Khimki head coach:

"Obviously, it was a tough game once more in the series. We were competitive; we had a chance to win, but we missed a lot of layups under the basket, we turned the ball over many times and sometimes you play with more enthusiasm than logic. I think we had a chance. It was a tough and tight game. Sergio decided the game today with his great performance and we have to play better defense on him".

Anthony Gill, BC Khimki forward:

"Defensive assignment. We didn't take care of Sergio [Rodriguez] who had a lot of good shots in the end. We didn't contest him really well, so they were able to get a lot of easy baskets. Again, I think what really hurt us in this game was offensive rebounds, as they got a lot of offensive boards. We allowed them second-chance points. We just have to come out next game be prepared and tougher like always. I think we have a great chance [in Game 3]. The two games were tight and that gives us chance. Our team did a great job and got me involved, but I had to be better job on rebounding".