BC Khimki lost to Olympiacos Piraeus in the first 2018/2019 EuroLeague game, held in Mytishchi – 66-87 (22-20, 12-24, 20-19, 12-24), despite Shved's 34 pts. Now on Sunday, October 14, 2018 our team will face Kalev Tallinn in VTB United League game. Tip-of at 15:00 msk.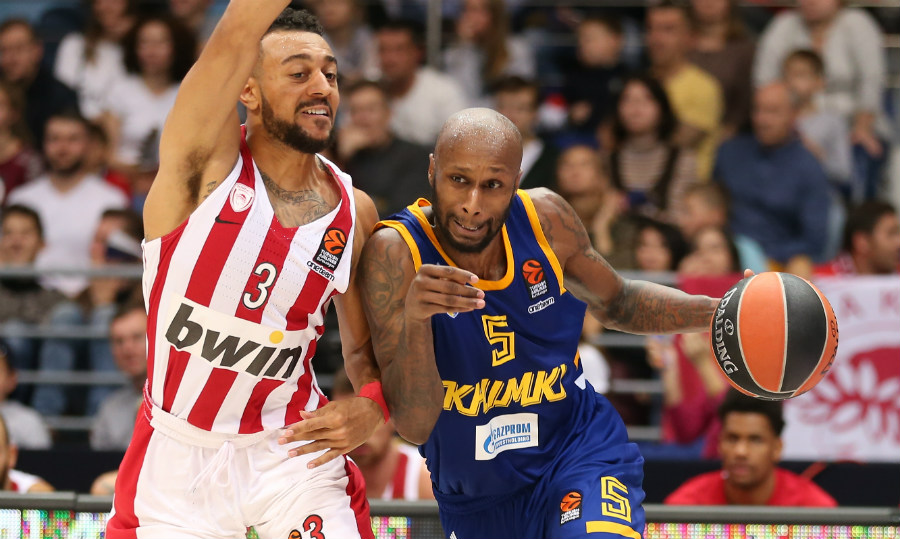 POST-GAME

Georgios Bartzokas, BC Khimki head coach:

"Today was a good opportunity for our players, especially for the newcomers, to learn what EuroLeague is. This is a league where you need physicality, concentration and to be ready to fight for every ball. Today we took what we deserved. We deserved to lose the game in the way we did because we lost all the battles, a lot of post-ups, loose balls, rebounds. In every battle on the court we were second to the ball. It's all about this, which is very important at this level. Olympiacos found confidence from this. They deserved to win. This is the first game of the EuroLeague, and we need to learn how to play together. We cannot beat anybody playing one against five; we need everybody's contribution on defense and offense. We need to understand what is the role of each one in the team, and we need to become a team. We have potential and I'm positive. But we need to learn from this game".

Anthony Gill, Khimki forward:

"[In the second quarter] we stopped playing team basketball. We were outrebounded and they really took advantage of that. We have defense principles that we didn't stick to. The game plan was something we didn't do; we didn't focus on. For us, that was not something we are used to. We have to be better. We switched a lot and it caused a lot of mismatch problems down low. We just had to do a better job and get everybody rebounding".

Dee Bost, Khimki guard:

"This is about our hustle. I mean, it was our first game early in the season and we had to play better defense. We just have to keep being better and improve. The rebounding problem is not about our big men, or me, just about everyone. This is our hustle. We lost and I'm disappointed, because the only important thing is winning. We want to win. Hopefully, we'll continue to get better.".