Khimki Moscow Region played better during first three quarters and grabbed first 2019/2020 EuroLeague win, beating Maccabi FOX Tel Aviv — 89-83 (24-21, 24-19, 27-21, 14-22). Now on Sunday, October 6, 2019 our team in Krasnoyarsk will play with Enisey. Tip-off at 14:00 msk.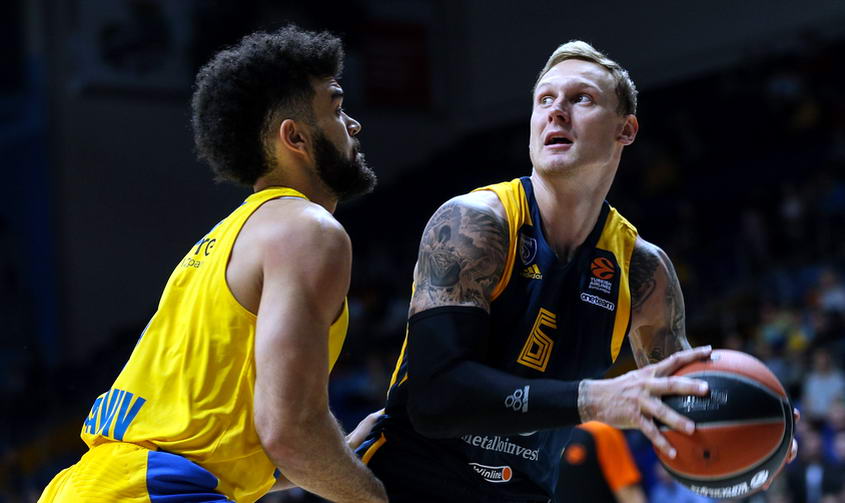 POST-GAME

Rimas Kurtinaitis, Khimki Moscow Region head coach:

"We didn't relax. We had some problems with our playmakers, because Jovic was injured and we had to finish with Alexey Shved as our one man. And it's not easy for him to play 30 minutes because in preseason he was injured and practiced by himself, and 30 minutes on the court in a EuroLeague game is not easy to stay on the court. But anyway, we saved the result with what we did in the third quarter, and I'm happy for the victory. For sure, we have a lot of things we need to work on and make better, but this is for the future. Now, I am happy for the victory. Potentially, [Jerebko and Gill] are much, much better, but obviously today, their power and energy were enough to win and I'm happy for this".

Anthony Gill, Khimki Moscow Region forward:

"We've just got to be better. We can't lose our rhythm in the end. We did that on offense and on defense, which can't happen. We can take some plays off on offense, but not defense, for sure. That's how teams get back in the game. If we want to be successful throughout the whole year, we have to put together a whole game. We didn't do that tonight, but we're glad we got the win, first victory of the year, and we're excited about it. We kind of let our guard down a little bit. They came back and got physical with us. But that's just a learning process. We just all got together maybe a week ago and started playing with each other. So we just have to get our chemistry down and understand how each other plays and what coach wants from us. And we have to execute".