Khimki Moscow Region suffered first loss in season 2019/2020, beaten by CSKA Moscow on the road in the EuroLeague game — 86-99 (20-29, 24-25, 16-22, 26-23). Now on Sunday, October 20, 2019 our team in Khimki will play with Astana Kazakhstan. Tip-off at 15:00 msk.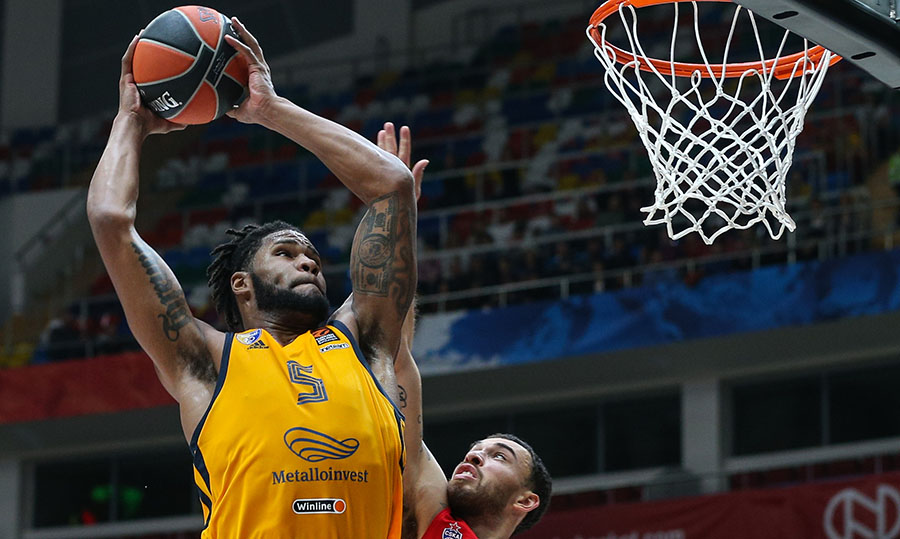 POST-GAME

Rimas Kurtinaitis, Khimki Moscow Region head coach:

"It was a great game by CSKA Moscow. As I said before the game, CSKA is maybe not so focused on the VTB League games, but EuroLeague games they know how to play. They have a very good level of players. Today it was all micro-fights against Mike James with Dairis Bertans. Today the CSKA victory was because of our bad defense".

Anthony Gill, Khimki Moscow Region forward:

"With a team like CSKA, you cannot get down like that early. But we did it, dug ourselves into a hole, trying to get back during the whole game. Unfortunately, we didn't do that. We have to learn from it and move on to the next game, trying to be better. For us, this is one of the things we have to learn how to continue to be great. We got their lead down to 6 or 7 points and had to keep it, but we didn't do that tonight. They are a great team and we are always competing with them, every time we go back to the court. For us, to be able to win this game, we have to win little possessions and we didn't do that tonigh".

Dairis Bertans, Khimki Moscow Region guard:

"It's tough to say the reason for this. They just started better and if you let them go ahead, it's tough to catch a team like CSKA in the end. We didn't play smart enough in defense, especially in the situations when they scored a couple of three-pointers. It wasn't our best defensive game, but at the same time they showed a great offensive game that happens not very often".