Khimki lost to Crvena Zvezda mts Belgrade on the road in EuroLeague round 6 game – 78-90 (22-28, 19-22, 15-30, 22-10). Now on Sunday, November 3, 2019 our team in Khimki will face UNICS Kazan in a VTB United League game. Tip-off at 15:00 msk.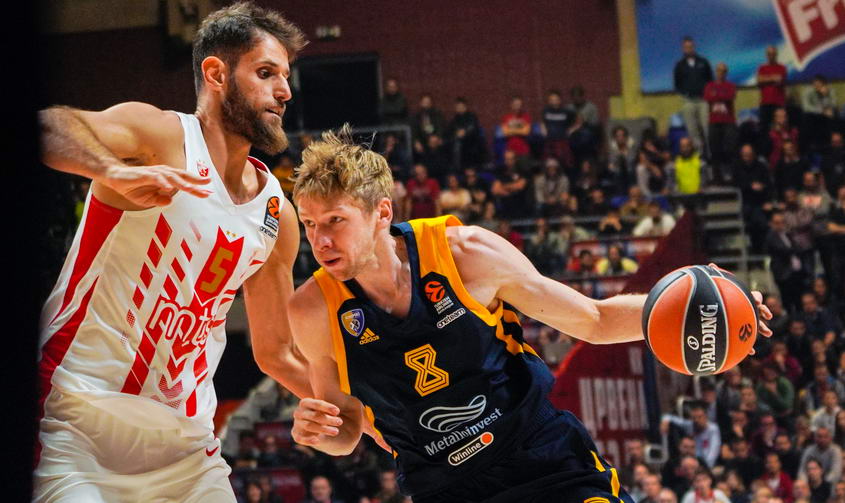 POST-GAME

Rimas Kurtinaitis, Khimki Moscow Region head coach:

"First of all, I want to congratulate Crvena Zvezda team and coach Andrija Gavrilovic on a really good game. They played with energy and put their hearts on the floor. For sure, there were no questions, who was stronger tonight. Crvena Zvezda was much stronger. As for the double game week, we were in the same situation. We were even in a better situation because we had a charter flight. I think the biggest problem was that some of our players thought too good about ourselves. This is the biggest problem. The second problem was that our leaders lost a lot of energy in the game against Panathinaikos, so we needed more help from the bench. But today the bench's help was not enough to win. This is a good experience for us because we have six more [two-game] weeks like this. It's not easy to play two or three games a week, but this is the schedule and we must learn how to play and to control the game. It's a good lesson for us. Thank you to Crvena Zvezda who taught us a little bit tonight".