Khimki Moscow Region controlled the game and scored second win in a row in the EuroLeague, now against KIROLBET Baskonia Vitoria-Gasteiz — 79-76 (27-17, 16-22, 19-16, 17-21). Now on Monday, October 14, 2019 our team in Saratov will play with Avtodor. Tip-off at 18:00 msk.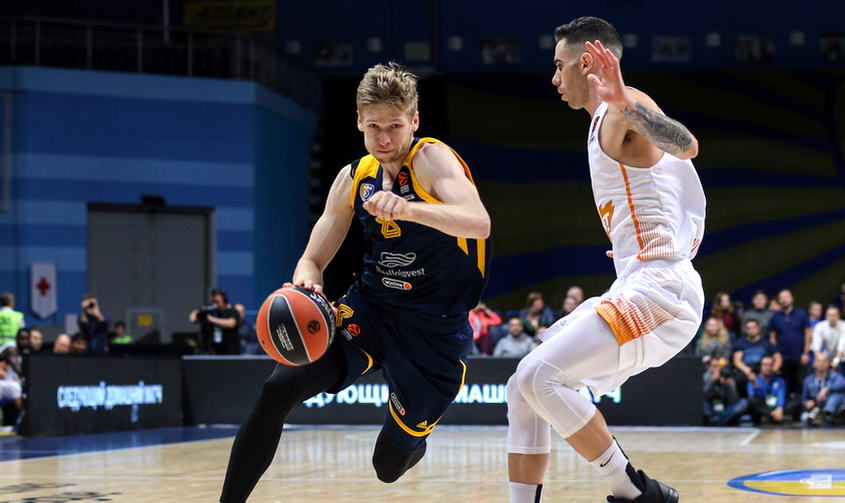 POST-GAME

Rimas Kurtinaitis, Khimki Moscow Region head coach:

"We had a couple of turnovers, missed a couple of shots and let our opponents come back to the game. But anyway, I am happy that in the fourth quarter we controlled the game. The result is not so big but all the way we were on top so I am happy for the victory. With turnovers and missed shots, Baskonia had the opportunity to run, and everybody knows in Europe that when Baskonia runs, they are really dangerous. I think our plan that we prepared, to push them to a position game, it worked and for sure we won".

Anthony Gill, Khimki Moscow Region forward:

"They are just a great EuroLeague team. They can make runs; we can make runs. But ultimately you want to win, and that's what we did tonight. Regardless the points – of course, EuroLeague has a point system – but a win is important, too. So we came out to win tonight, and that is very good for us. Guys played hard and everyone stepped up, which is awesome".

Devin Booker, Khimki Moscow Region center:

"In the second quarter, we made too many mistakes. They executed on our mistakes, our turnovers and bad shots. We let them make it a game. Their offense was good enough, but we got the win. Some games are like that, when you struggle a little bit but find the way to win. That's what we did. I think our energy, mindset, our will to win, and our focus were keys tonight. We wanted it more and got it done".

Jeremy Evans, Khimki Moscow Region forward:

"We just came out and fought. We did preparation in practice and we were ready to come out and play. We knew they would make their runs. Coach told us that they like to run in transition and get out. They hadn't done it yet, so that was their time. We just tried to stay composed and keep getting stops. I was just staying active, getting some rest and coming out with a lot of energy to help the team get a win".