Khimki Moscow Region played clinical second half and scored huge home win over Panathinaikos OPAP Athens — 103-86 (25-29, 25-26, 27-18, 26-13). Now on Thursday, October 31, 2019 our team in Serbia will face Crvena Zvezda mts Belgrade. Tip-off at 21:00 msk.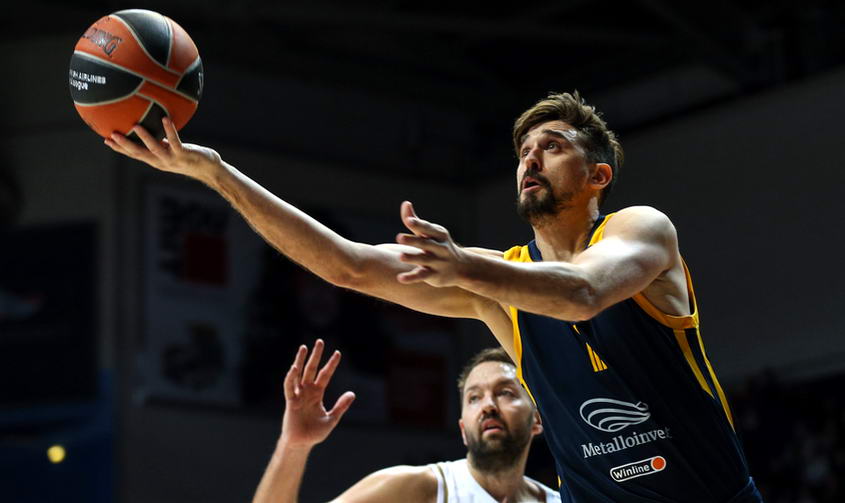 POST-GAME

Rimas Kurtinaitis, Khimki Moscow Region head coach:

"In the third quarter, we played better defense and got full control in the second half of the game. We started the third quarter well, took advantage and preserved it. And in the end, it was great when we made the difference really big. It was a great game. In the second half, we made more effort in one-on-one defense, we changed our pick-and-roll defense and it worked. We also made more pressure on Nick Calathes and naturally, at the end of the game he was a little bit tired. The whole team was great tonight".

Vyacheslav Zaytsev, Khimki Moscow Region guard:

"In the second half we started playing better defense, then our offense worked much better. We played good team basketball, shared the ball and found open scorers. We controlled the game, but Panathinaikos made several runs. At the proper time, we managed to put our effort on the court and closed the game with such a smart win".

Alexey Shved, Khimki Moscow Region guard:

"It was a tough game and tight first three quarters. Both teams played good. Probably we did not play good defense. In the last quarter we played with more hustle and that is probably how we won the game. We boxed out and got a lot of rebounds. We started playing better on defense in the second half. Allowing 55 points was too many in the first half".

Janis Timma, Khimki Moscow Region forward:

"We started playing more like a team in the second half and the defense in the third quarter was much better than in the first half. That was the biggest difference. We did have 15 turnovers and it was because of risky plays and we did not take care of the ball from the start, tried to overplay sometimes by making one or two extra passes. But overall, I am happy with the game and happy we changed our mentality after halftime".