Khimki Moscow Region lost to KIROLBET Baskonia Vitoria-Gasteiz in Spain — 79-83 (25-27, 19-20, 19-14, 16-22). Now on Sunday, January 26, 2020 our team in Minsk will face Tsmoki-Minsk in a VTB United League game. Tip-off at 15:00 msk.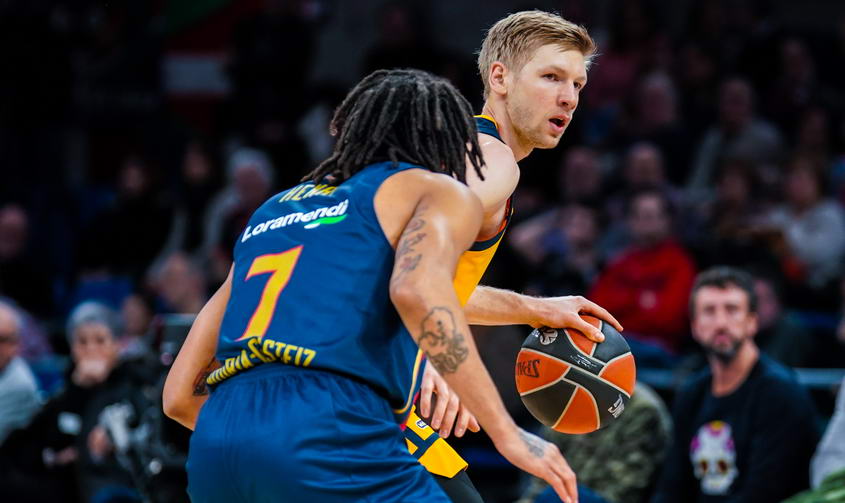 POST-GAME

Rimas Kurtinaitis, Khimki Moscow Region head coach:

"First, I want to congratulate Baskonia on a great win. It was a tough game like we thought before. Coming here, we have a lot of problems in our team, especially with the rebounds and all the garbage we did this evening. I mean turnovers in the offense, missing shots under the basket, a lot of things that we can do a little bit better. This season we have a lot of problems in the last couple of minutes because we don't have enough patience to play until a good shot or provoke some fouls. If we take this game, it's not about the last 3 minutes. The problems was during the game because if you see free throw shots, Baskonia made 38 free throws and we just 14. These numbers speak about our aggression. This was one of the reasons why we lost. The next one is offensive rebounds. We let them take too many offensive rebounds and we lost in this number by minus 9 because we had 33 rebounds and Baskonia had 42 rebounds. These numbers tell us about the result. I don't want to speak about the layups that we missed under the basket. A lot of small things that made a big deal, for us a loss, for Baskonia a win".