Khimki Moscow Region lost to CSKA Moscow in a EuroLeague round 22 game, held in Mytishchi — 69-78 (19-23, 13-17, 6-19, 31-19). Now on Sunday, February 2, 2020 our team will face UNICS Kazan on the road. Tip-off at 18:30 msk.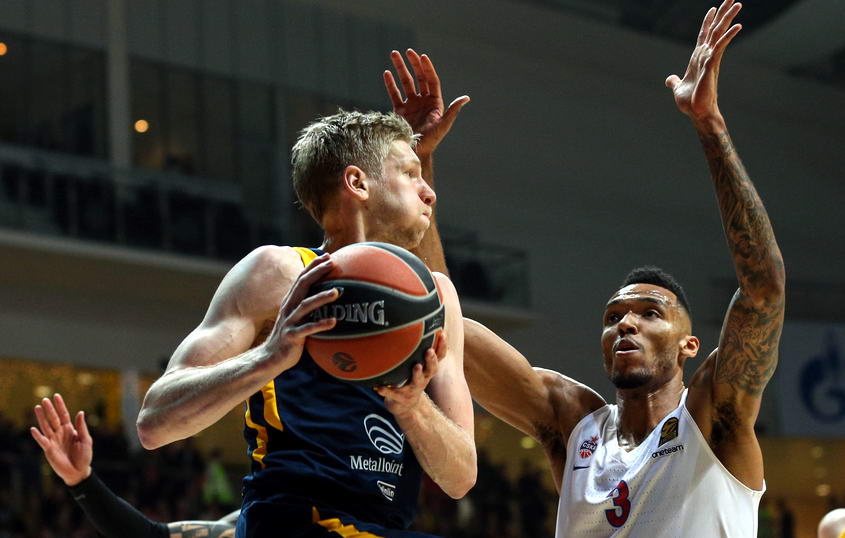 POST-GAME

Rimas Kurtinaitis, Khimki Moscow Region head coach:

"Congratulations to CSKA and Coach Dimitris Itoudis on a great win. CSKA was better in everything, they were faster, more aggressive, fought for positions and balls much better than us, so they won. Many experts talk about our defense, but it's not the problem. The problem is our children's mistakes in offense and you saw what level of mistakes we made today. We usually have problems with rebounds, but the way we played today... It is impossible to win a EuroLeague game having made 18 turnovers and allowing the opponent to pick up 16 offensive boards. All this speaks about the character, activity and desire to win. These are just masculine qualities that we lost today. Without this, it is impossible to win against CSKA or any other EuroLeague team. Of course, we lost an important player, Jeremy Evans, who usually takes 7-10 rebounds, and today his absence was felt in this aspect. However, this does not give us the right to lose the fight for the rebounds, because we have 10 more players who have to fight. Before the game, I said: it doesn't matter what players play, it's important how they play and fight. Today this fight was not enough to win".

Jonas Jerebko, Khimki Moscow Region forward:

"We beat them last game [in the VTB United League] by 15 or something like that and came here with thoughts we could do like this. We didn't play together, so it was tough to come out with a win, especially against such a good team like CSKA. They moved the ball well, rebounded well, I mean all these things we didn't do tonight. I don't think we played good. I think we were really late today. You can't do that in the EuroLeague where everything matters. It's tough for us right now, but we have to move on and think about the next game. But we definitely have some things to work on because it was not pretty tonight".